The Z-axis homing depends on a magnet on the front shield (metal cover of Z-motor) and a Hull Effector sensor (magnetic sensor). When the printer home the Z-axis, the magnetic sensor will approach the magnet and stop the printer from moving downward when detect a magnetic field signal.
If user find the printer dive further down into the bed and unable to stop by itself. This indicates the magnet cannot be detected. It is recommended to adjust the position of the front shield and the magnetic sensor, to make them vertically overlap more, so that it can detect the magnetic field.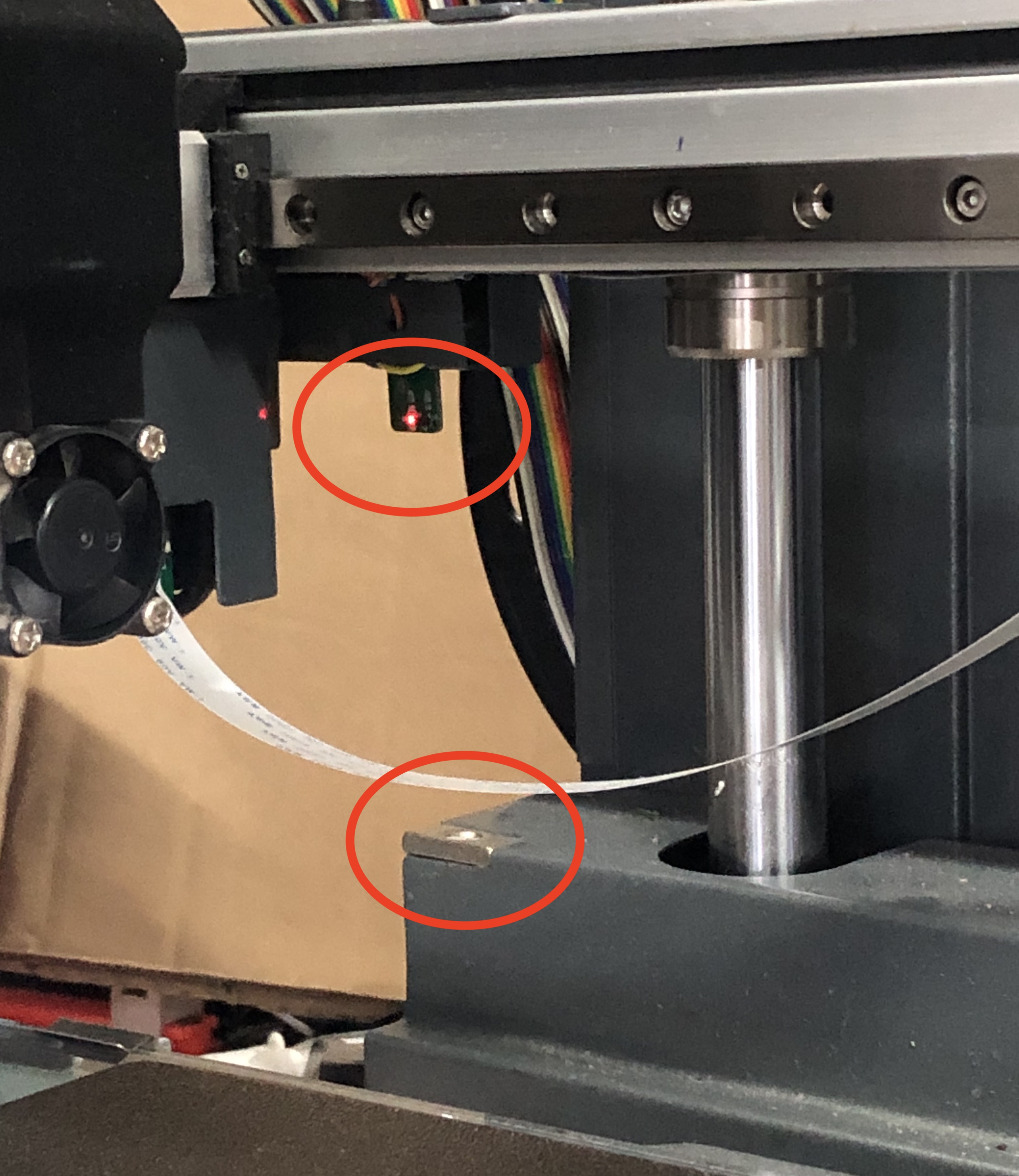 One method to fix the issue: loosen these 2 screws holding the Hull sensor PCB. Slight move it toward right side, make it more overlap with the magnet. If this is not working, then user can add an extra magnet onto the original magnet to strengthen the magnetic field.