For some circumstances, users may need to update the ROM of the printer. (eg. have a CPU not matching the product.) Here we provide the ROM files and a CPU Utility Program to let user update ROM of CPU. Only Windows version of the program is available for now.
Step 1. Connect the printer to computer with USB.
Step 2. Do not open UP Studio or Cetus3D printing program.
Step 3. Open the Cetus CPU Utility.exe.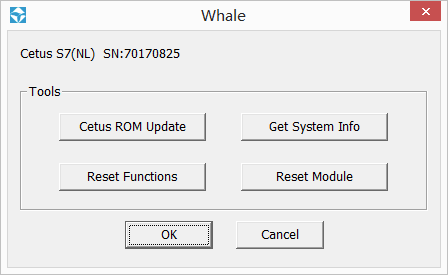 Step 4. Click "Cetus ROM Update" button and select the ROM file you would like to flash to the CPU.
Step 5. Power cycle the printer.
Please note ROM is not firmware. The ROM is for defining basic configs of the machine eg. print volume. Firmware is the program that interpret the sliced data.
Tiertime did not release any version of firmware so far and there is no easy way to update firmware by users. The only way to update firmware for now is to replace the CPU.