Hardware Adjustment:
Normally, the nozzle height is a bit to close to the build plate. The model is pressed too hard onto the build plate, which makes the model hard to remove. Adjust the nozzle height, and make sure the height is correct.
You can close up a little bit of the extruder fan, so that the fan blows a bit less wind to the model.
Software Adjustment:
Open UP Studio software, click UP, click Print Settings, click More, and then select Easy Peel.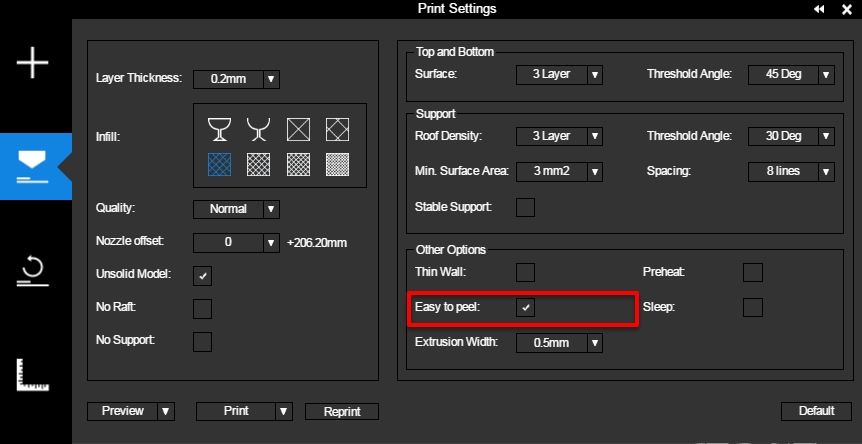 For software 2.5 and above
Use Material Profile Manager, and adjust the Peel Ratio to find the right value.