When you found the printer cannot connect to WIFI, But You can see it connected to the network/router, That maybe the firewall have blocked the UP studio privilege and stopped the operation of it. You should make firewall setting to allow the application, operation according to following steps.
1. Go to the Control Panel in Windows Setting. From Setting--Control Panel.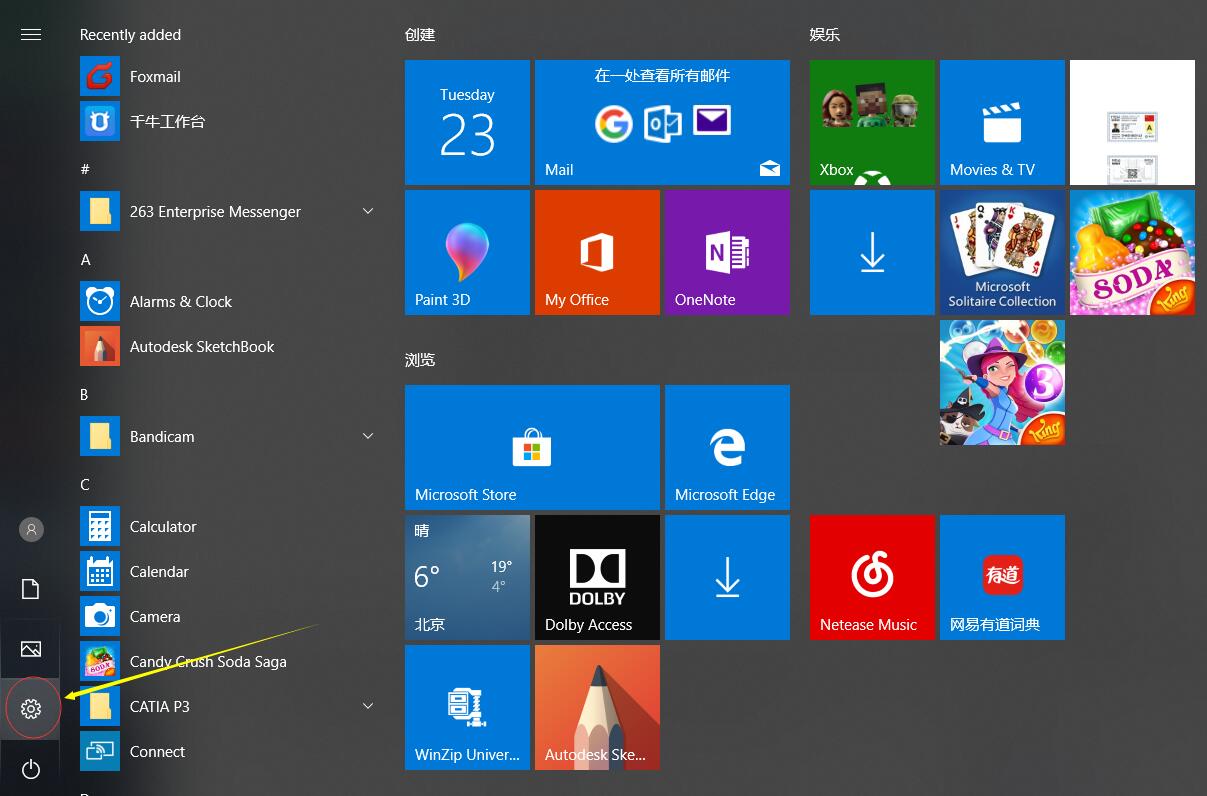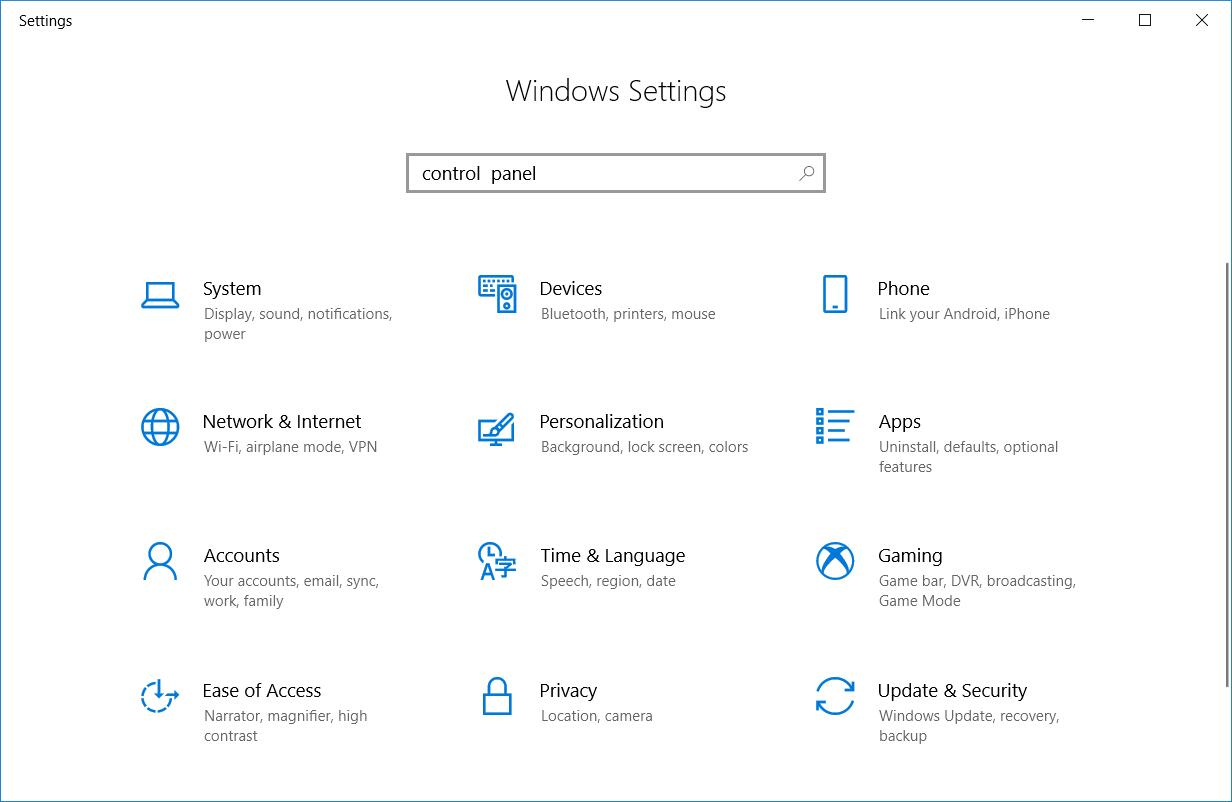 2. Go into the option of System and Security.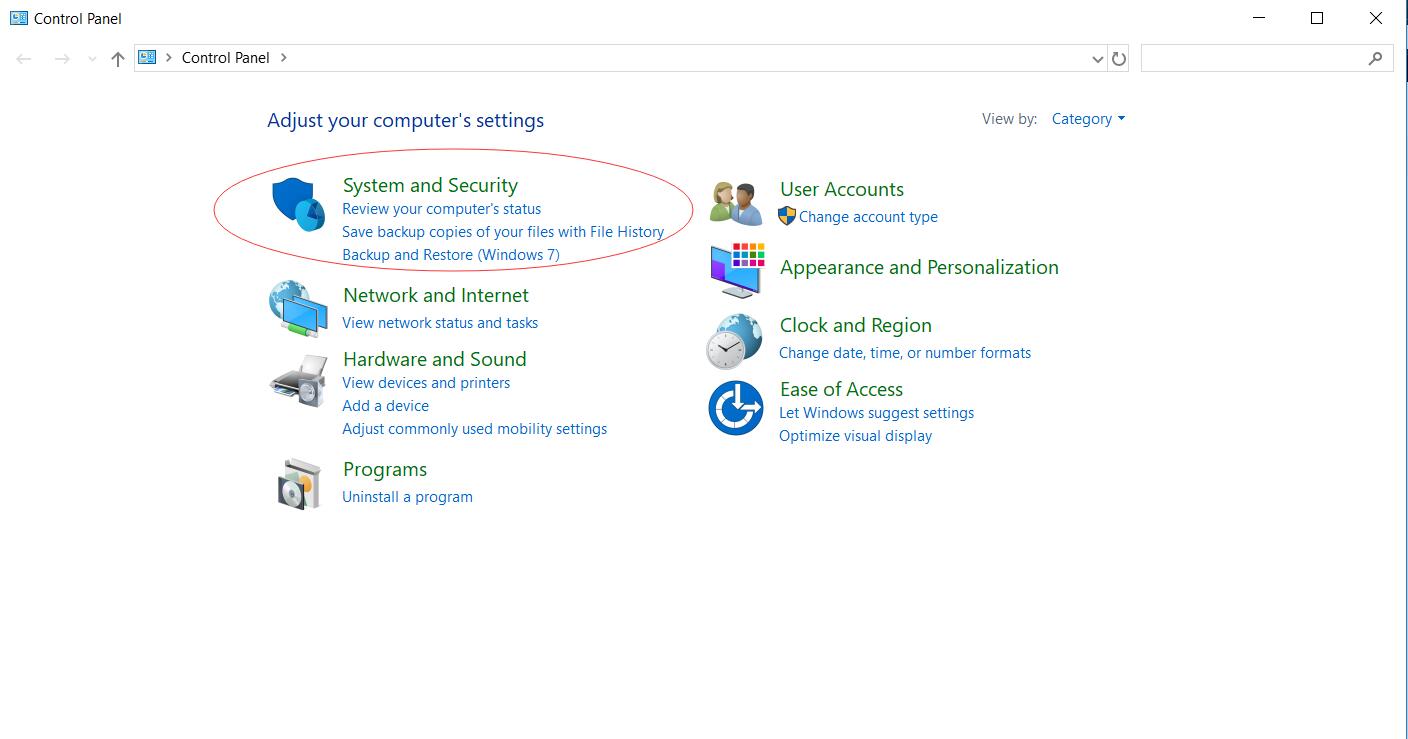 3. Select the Windows Defender Firewall-Allow an app through Windows Firewall.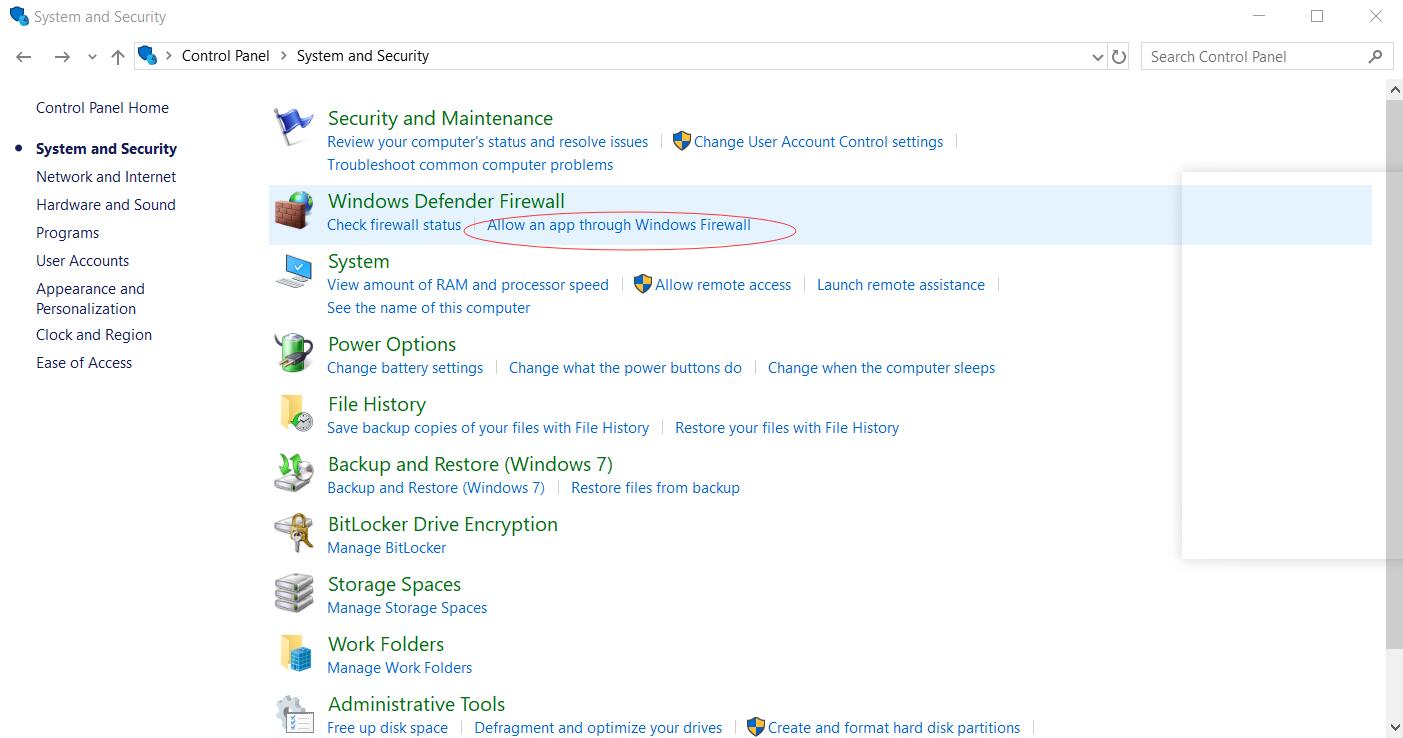 4.Changing the Setting by click the Change setting button , And then find the application UP Studio,Select it to add it into the white list of the Firewalls.Then confirm the setting by clicking "OK",You can choose allowing it in Private or Public computer.