Requirements:
1. Extension PCB must be installed, please refer to this article for details:
Cetus MK3 Upgrade Guide for Extension PCB
2. A suitable Power supply. User can either buy a 220W (output: 24V, 9.16A) power supply from Tiertime Store or use a 3rd party power supply of 24V with enough power.
Installation:
Step1. Install the Heated Build Platform onto X-axis:
Remove Protective Film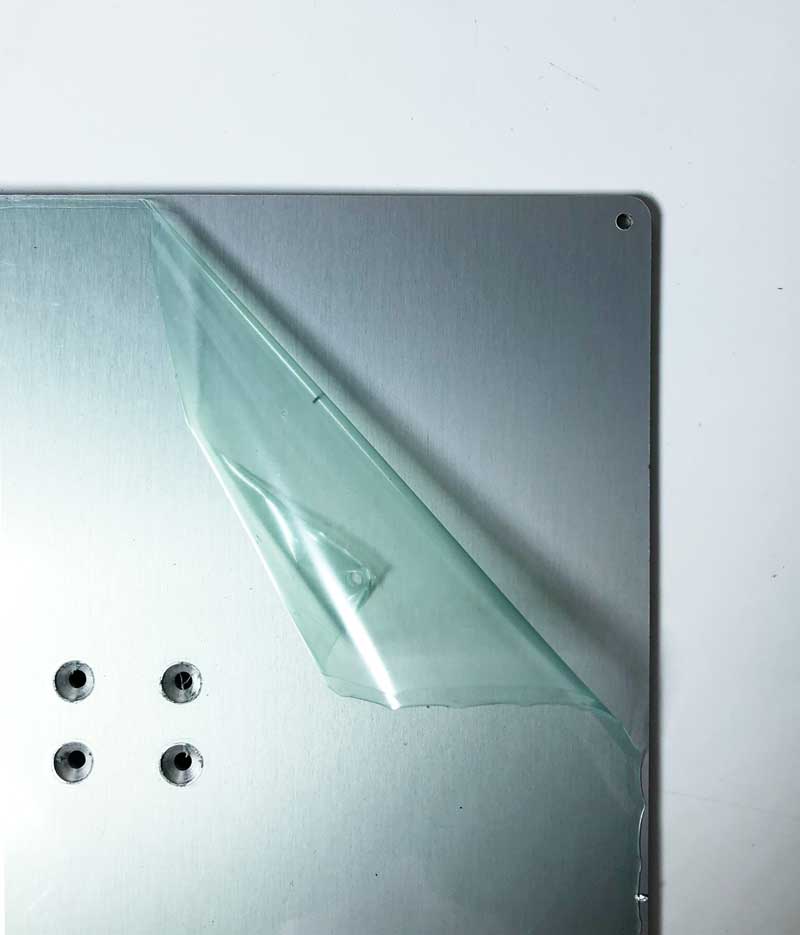 Install Heated Platform onto the X-axis linear rail slider.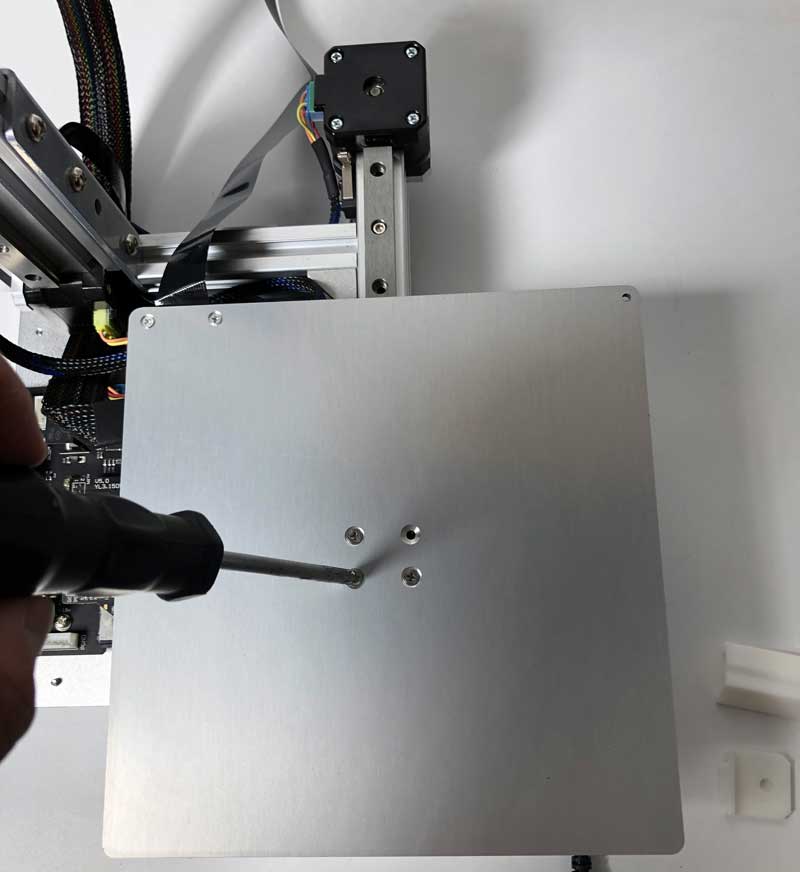 Step2. Connect the Ribbon Cable
Insert ribbon cable from heated bed through the space between Z-motor and Z-bracket.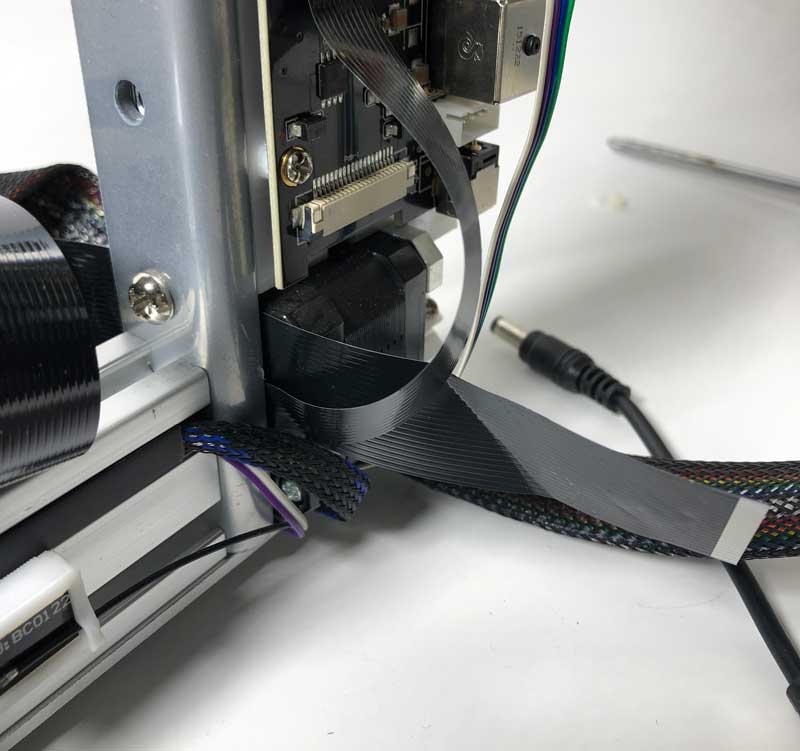 On the other side, fold the cable like this.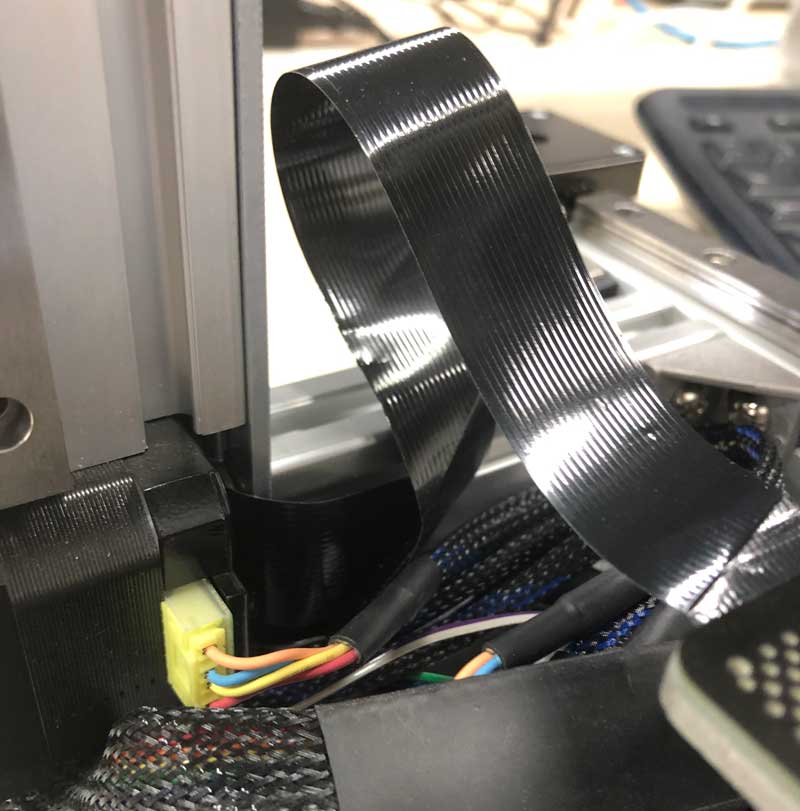 Press fit the cable tide into the extrusion slot, locking the cable in place.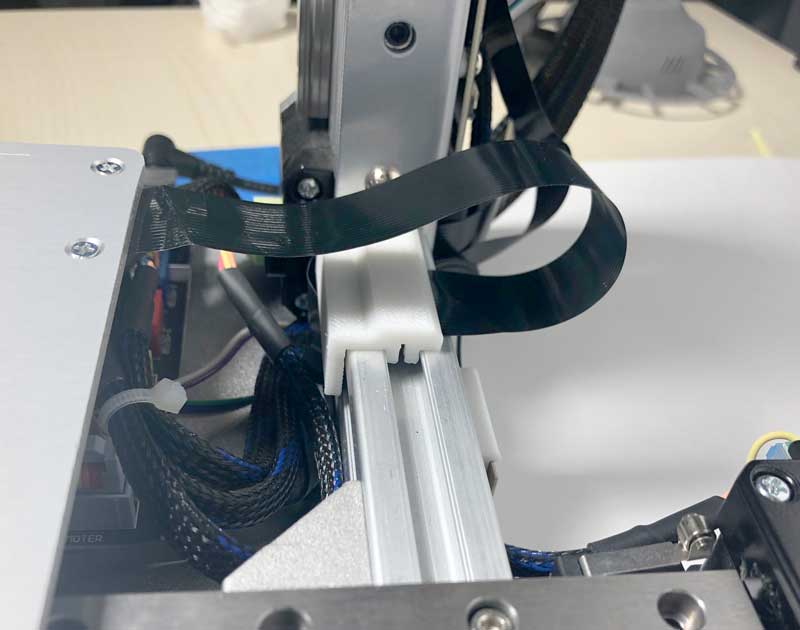 On the Extension PCB side fold the ribbon cable so its metal pins are facing outward (opposite to the PCB).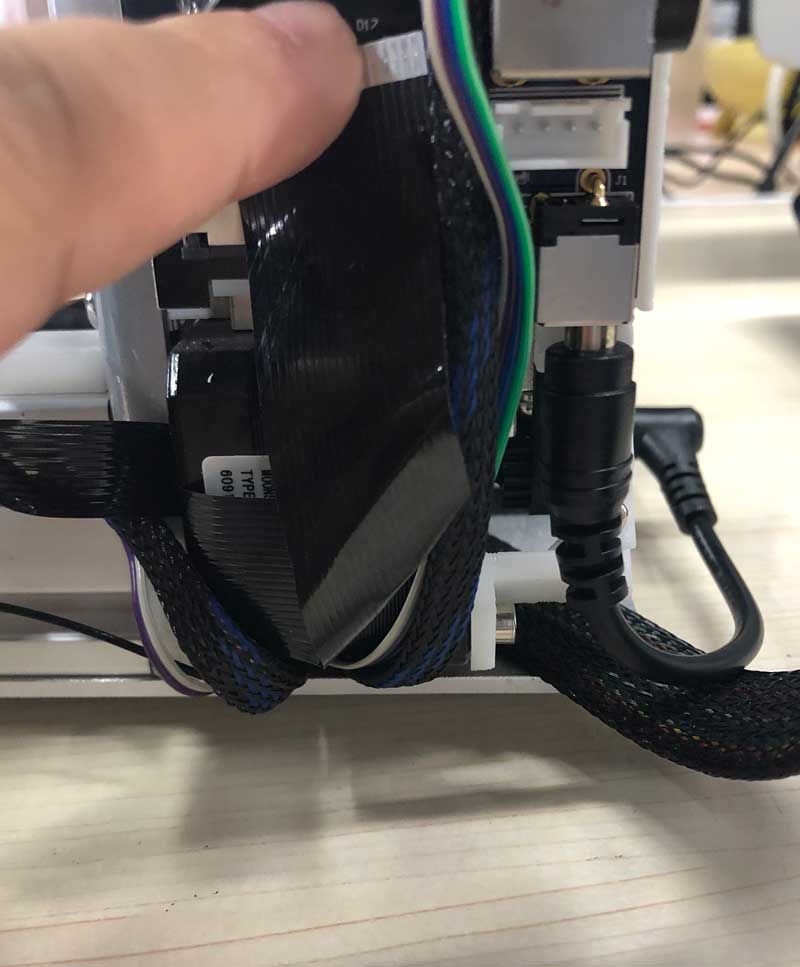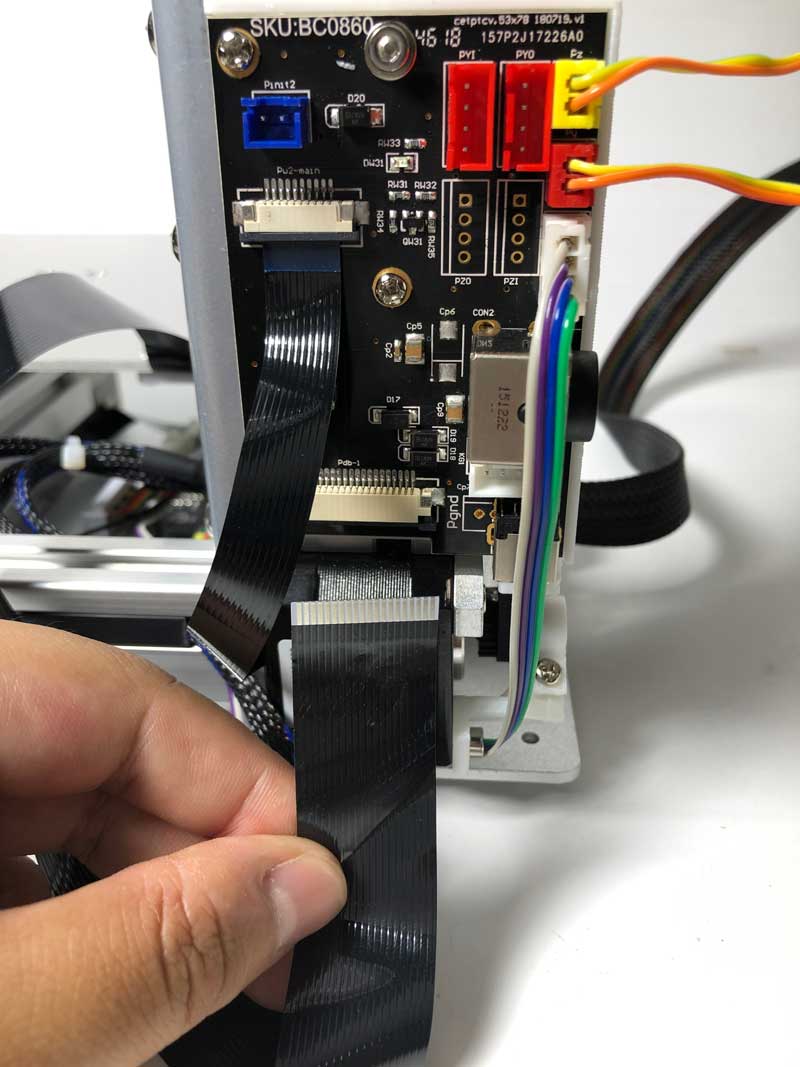 Move the platform backward to the very end of X axis, make sure the ribbon cable is not stretched.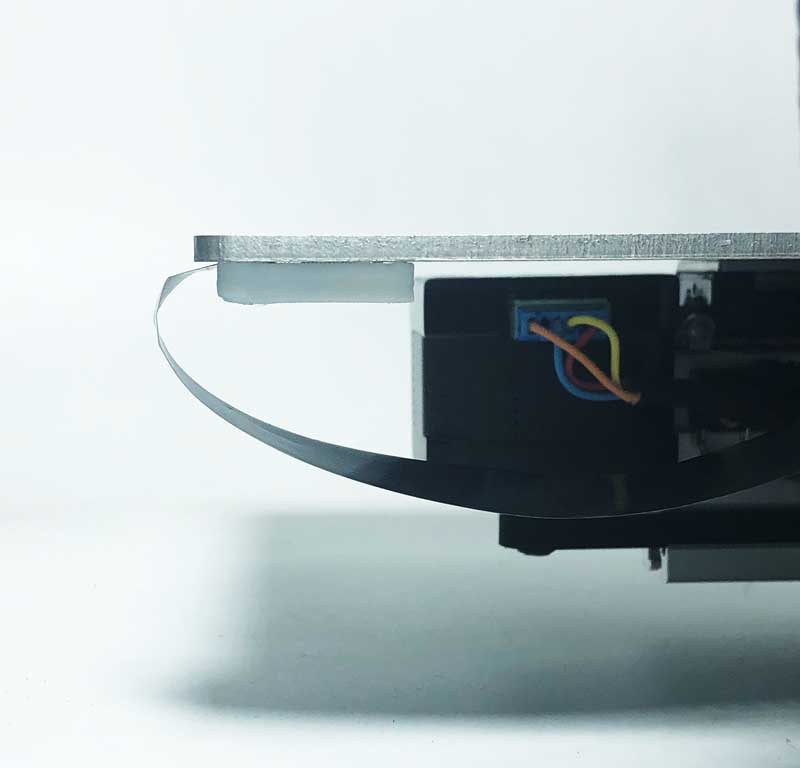 Step3. Connect Power Cord to Mainboard.
The original 90W power supply is not enough to drive the heated bed and printer. Therefore users need to have a suitable power supply to support the upgrade. The new power supply will be connected to the extension board to power the heated bed and at the same time connect to the mainboard to power other part of the machine.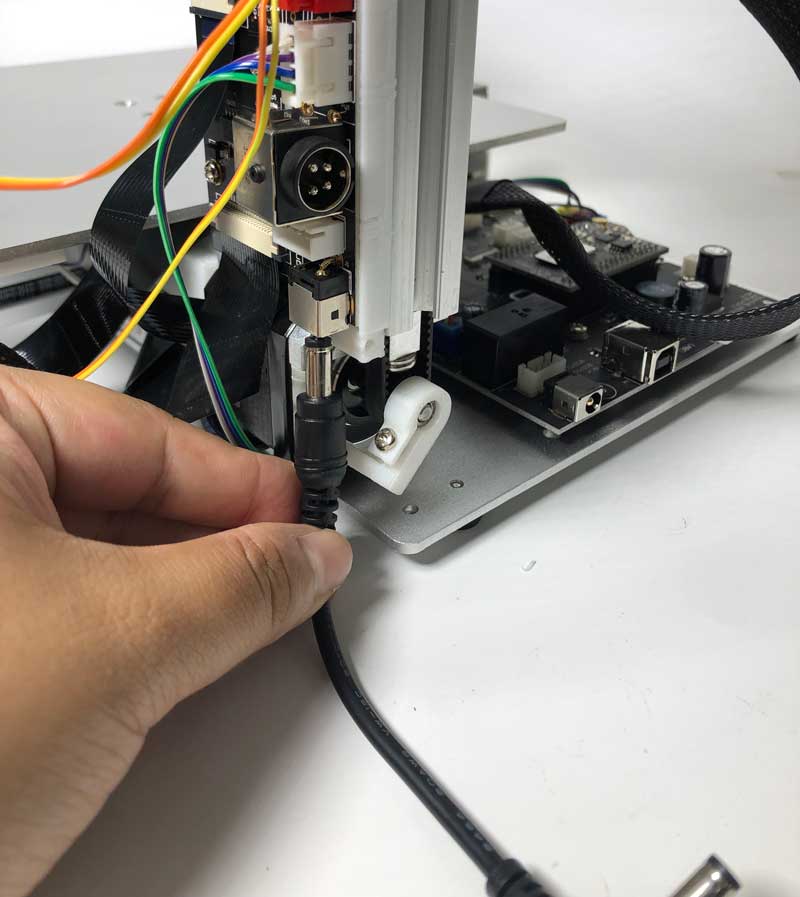 The 4 pin power connector is for use with the 220W power supply from Tiertime. The White marked below is for using 3rd party power supply provided by users.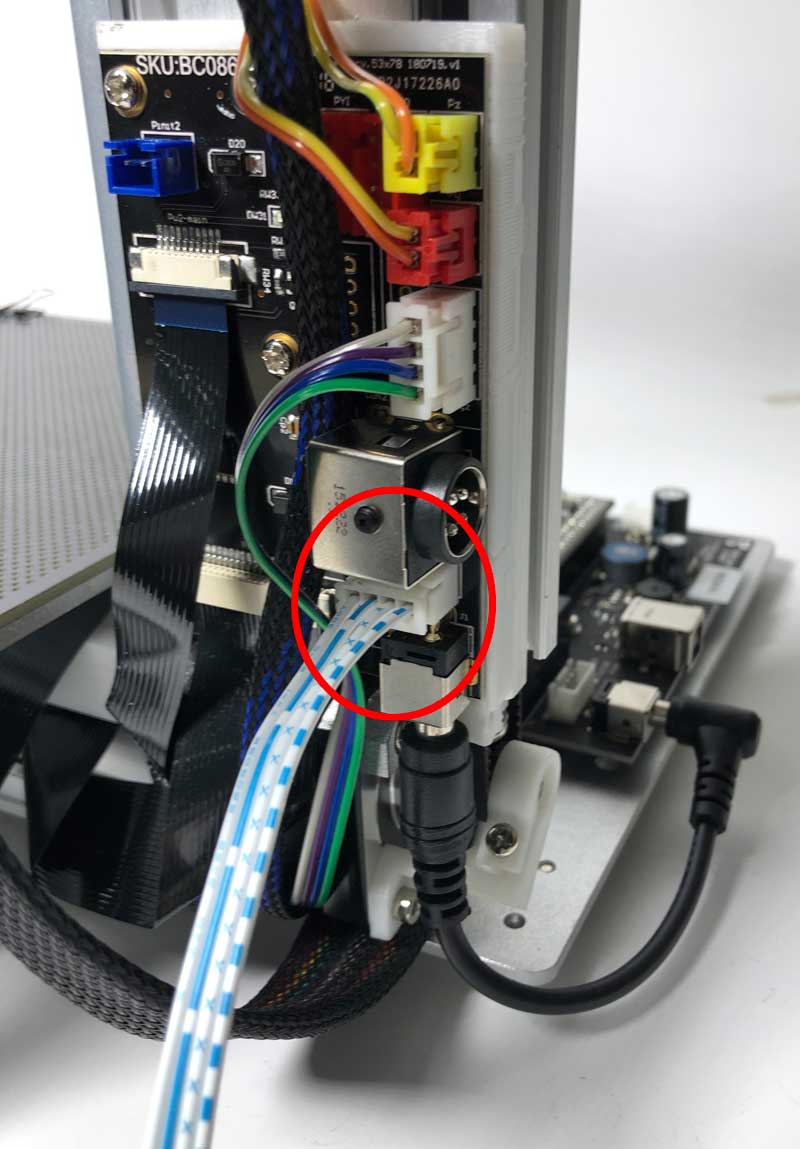 Fork shaped terminals are soldered on the other side of the cable, convient for connecting to 3rd party power sources. It require the power output to be 24V.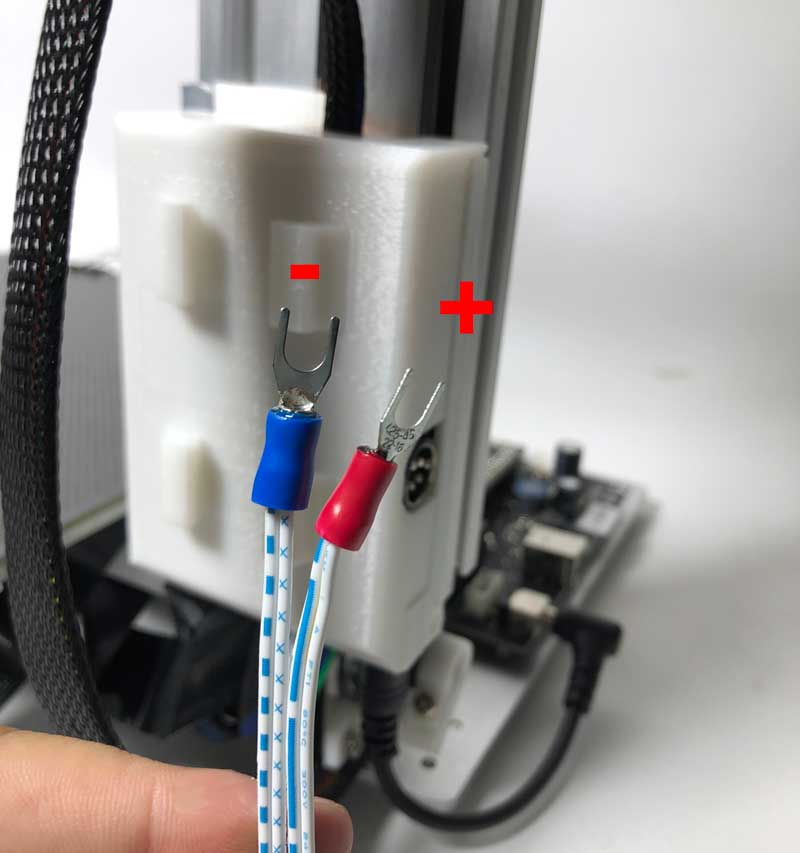 Step4. Put on the Print Boards.
The print board is perforated. It can be clamped onto the heate build platform by using provide clips.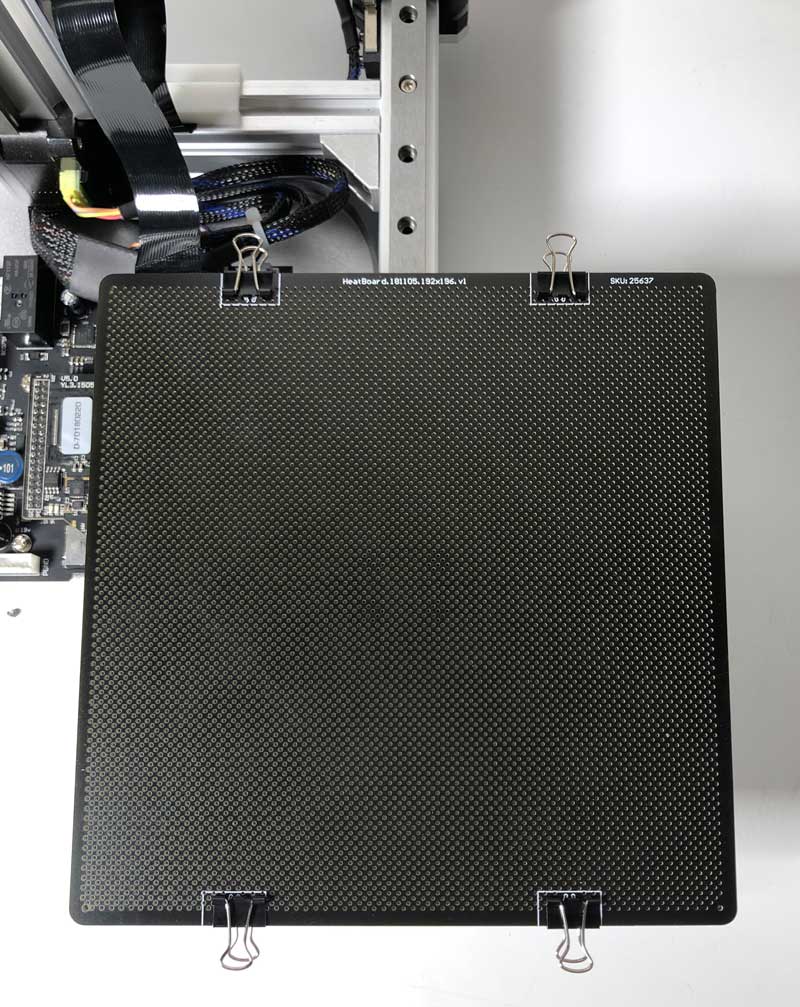 The perforated print boards are useful for printing materials such as ABS, PC, PP etc, as it allow the print to root into the surface therefore providing firm adhesion to prevent warpping.