I. Withdraw the filament and remove the cover for front flat cable.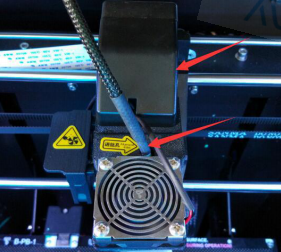 II. Unplug the extruder CFC cable, the extruder for UP BOX is attached on pedestal with magnet and is able to be directly taken off. For UP BOX+, please remove the extra bolt under the extruder.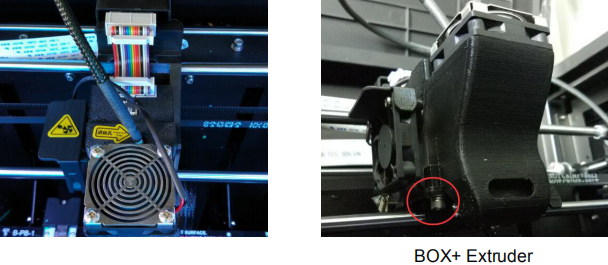 Clean up the wire feed wheel
I. Withdraw the filament and turn off the printer to unplug the short rainbow cable on extruder and cable for fan.
II. Push out the self-made part

III. Unscrew the bolts by Allen key to take off the filament block and clean the motor gear and channel by brush

Attention:
1.Take off the extruder cover with less force in order to avoid the changing of the extruder height.
2.Please avoid the heating wire on right bottom of the extruder when installing the cover.