The Cetus Touchscreen kit contains following items:
1. 4.3" touchscreen with a ribbon cable attached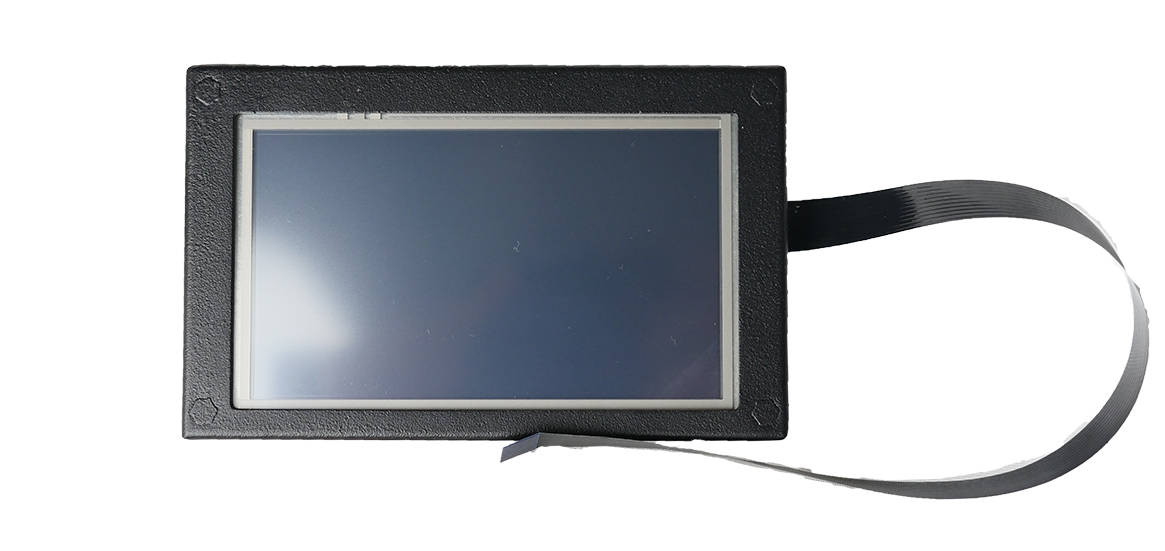 2. CPU with latest firmware (3.76)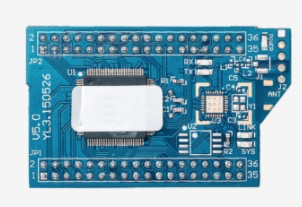 Since the Cetus CPUs on the market are with older firmwares that cannot communicate with touchscreen, so a new CPU is provided.
Note - following will happen after upgrade, due to change of new CPU.
1. Nozzle height value will be deleted, cannot print (model out of range), need setup nozzle value again. (it is useful to take note of the nozzle height value before upgrade and input it manually after upgrade).
2. Wifi credentials lost, need to setup WiFi connection again.
3. The new CPU's machine model by default is "standard", so if you are using extended version, the correct ROM need to be flashed, please refer to this article: Cetus ROM Update
Upgrade:
Step 1. Print the Screen Holder STL in the attachment.(optional)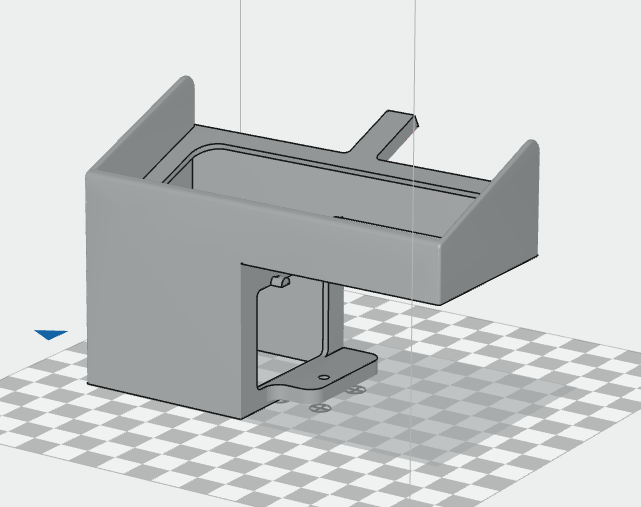 Step 2. Put the touchscreen onto the screen holder, make sure the cable is arranged as following: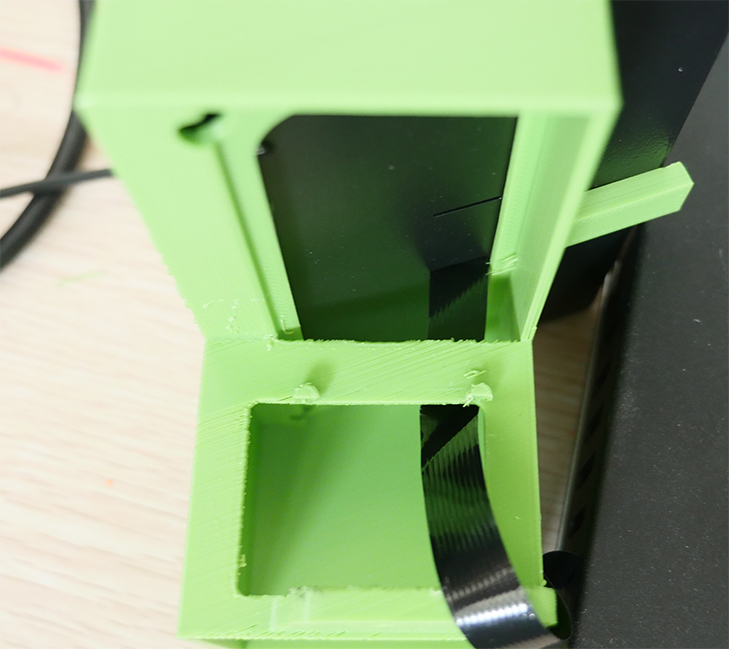 Step 3. Turn off the printer, open the black casing by removing the 4 screws on the bottom of the machine.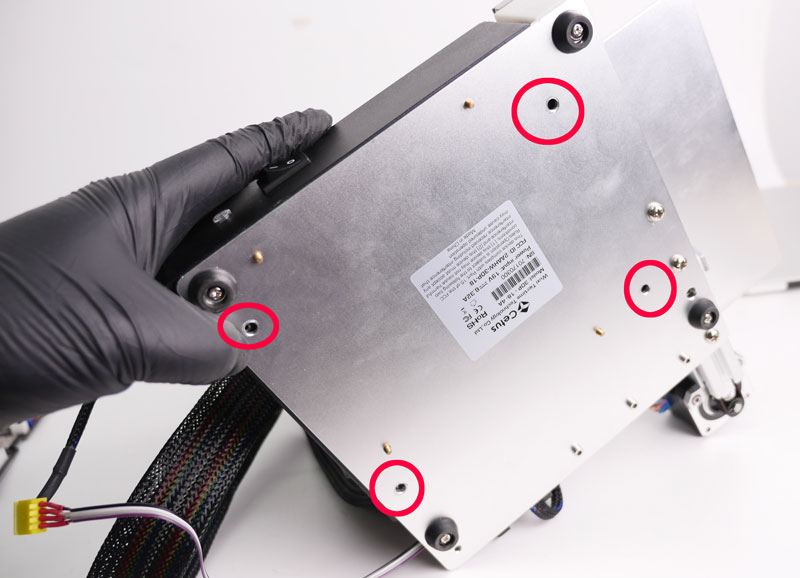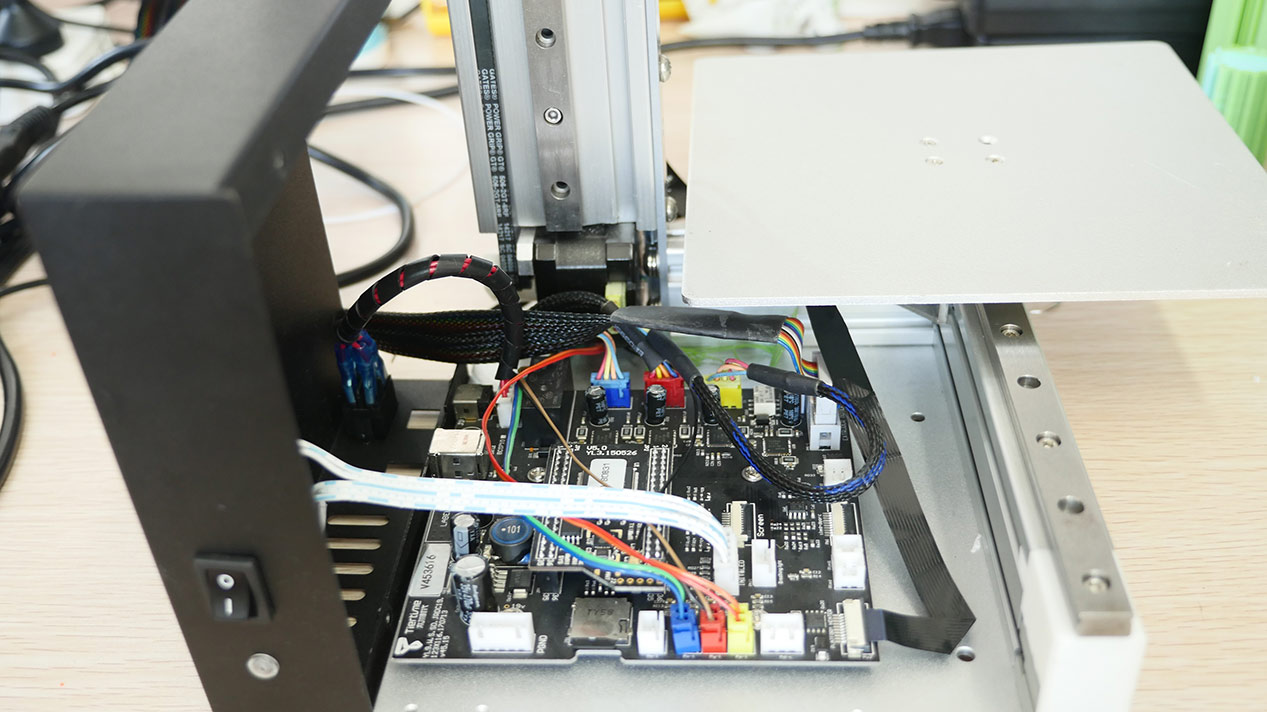 Step 4. Insert the touchscreen ribbon through the second slit on the black casing and connect it to the mainboard's screen connector.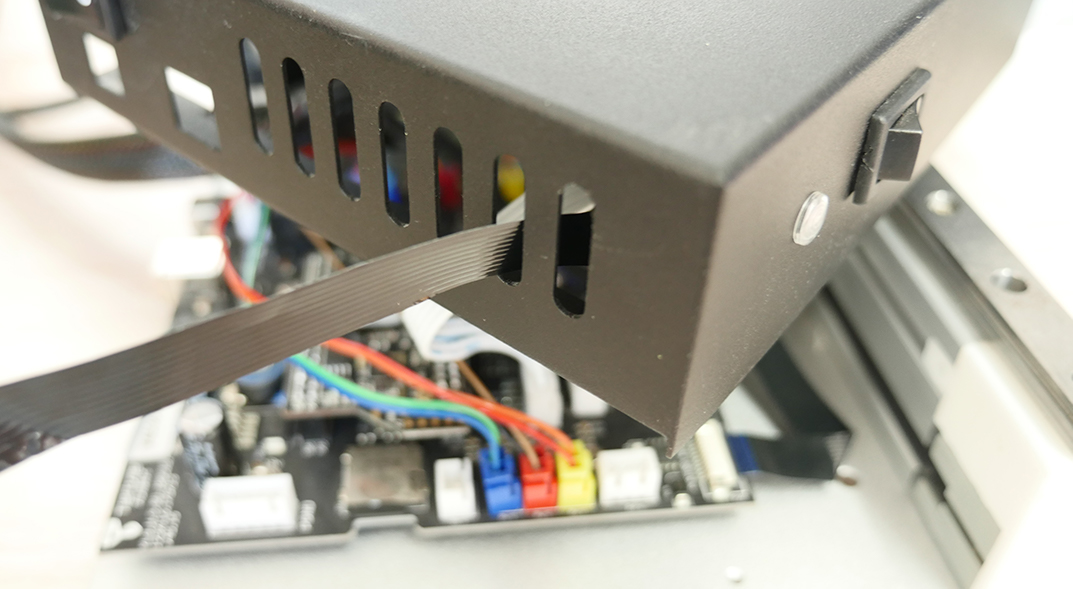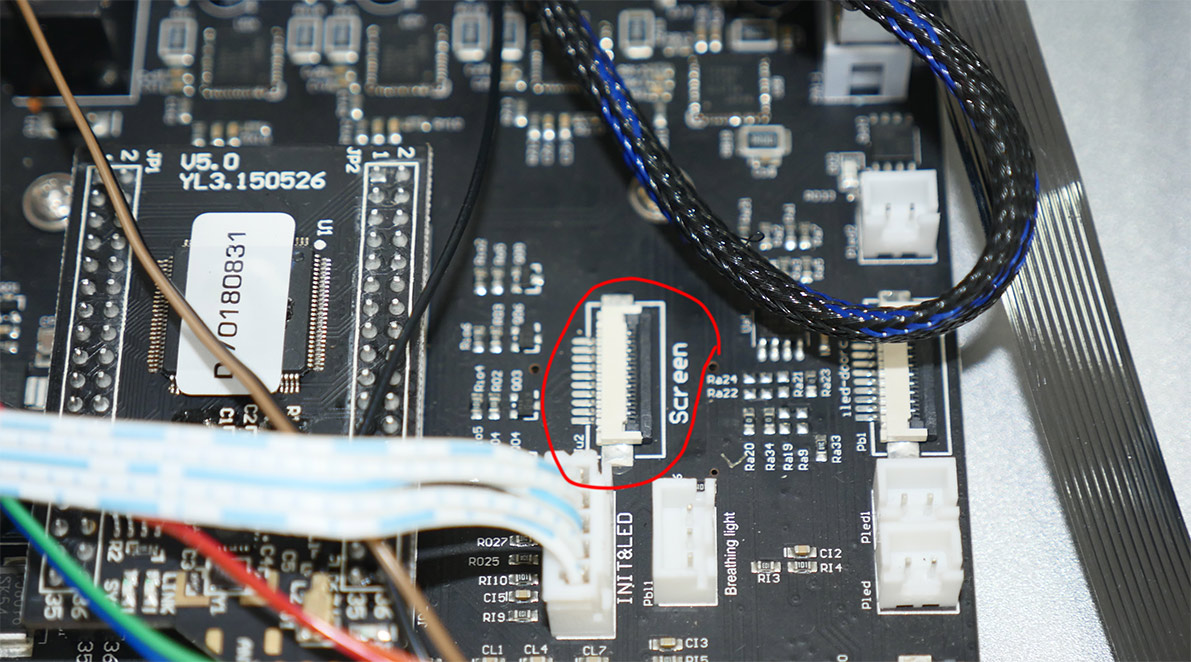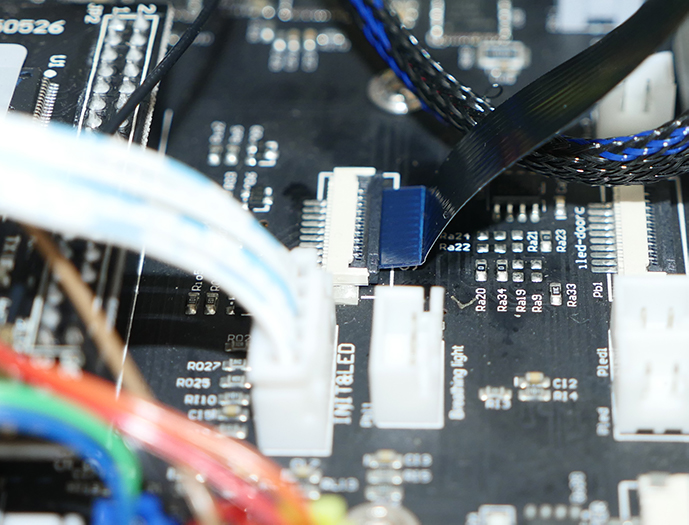 Note - pins face downward.
Step 5. Turn on the printer.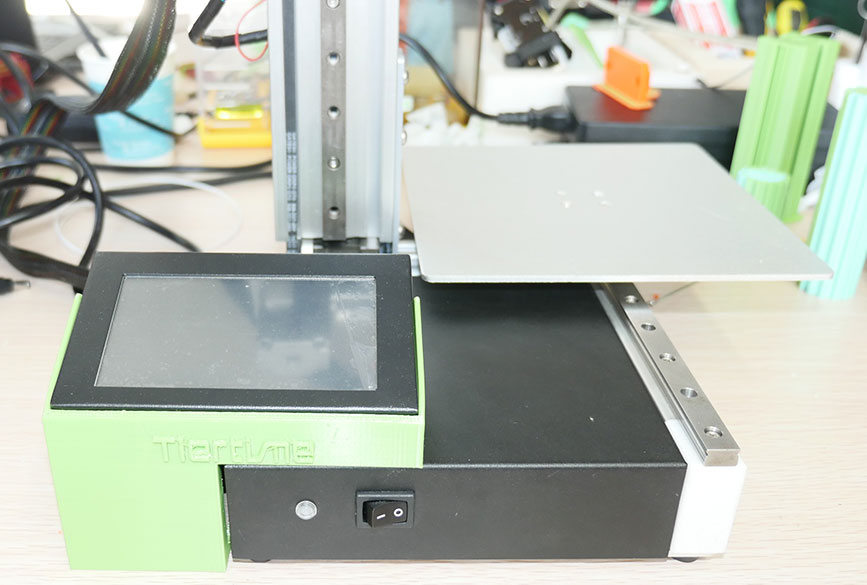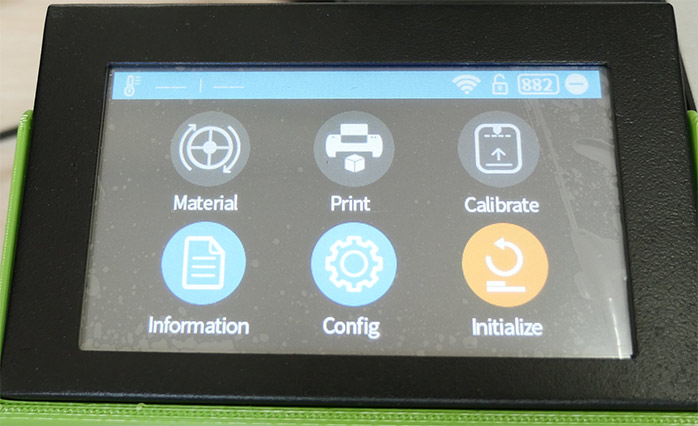 User may remove the protective film on the screen surface.
Step 6. Download the CPU utility (win only) in the attachment. Open the porgram and click enable touchscreen. Then power cycle the printer.