1.Power off the printer, pull out the cellboard.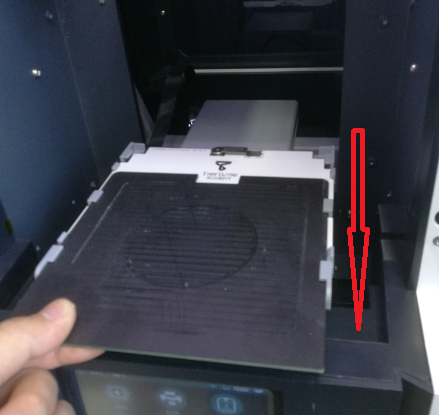 2.Take off heating plate assembly from the four snaps shown.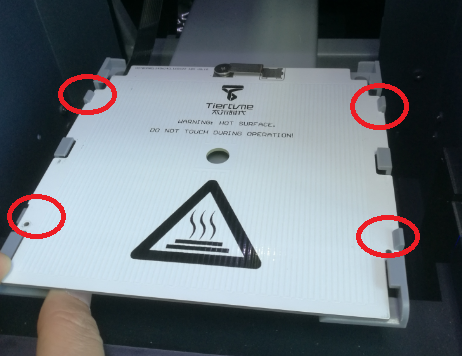 3.Pull out FFC cable plug from the heating plate.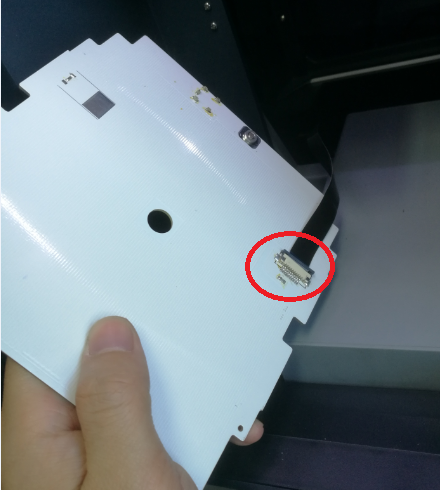 4.Remove the platform FFC cable from the illustrated snap.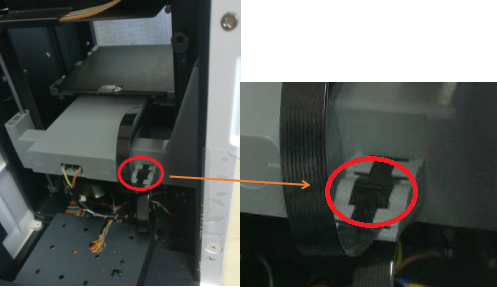 5.Remove the mainboard cover( see next operation guidance). Use a Phillips screwdriver to remove the fastening pin of the FFC cable card shown on the right, and then remove the platform FFC line from the left side of the figure to replace it.( Note: The FFC cable card fastening screw is also the bottom cable terminal fastening screw. Do not forget when reinstalling)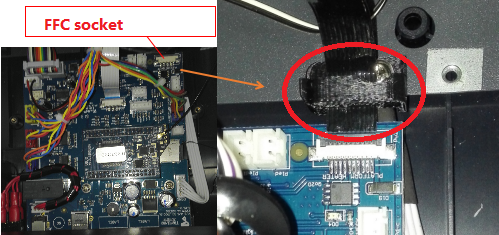 Note: Please take care of the 4pcs platform spring here after disassembling the heating plate, to prevent loss.