Tools: Cross screwdriver, 2.5mm Allen Key

1. Uninstall left cover but not completely separate from machine before finish the 2nd step.
2. Unplug all the sockets on PCB button panel.

3. Screw off three bolts on PCB button panel by cross screwdriver.
4. Take down PCB button panel.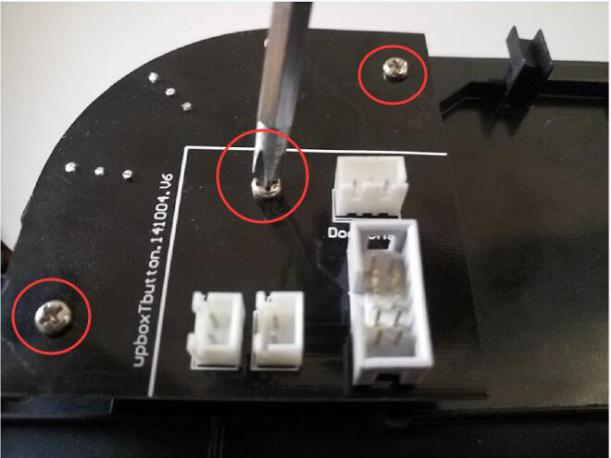 Attention:
If the button is not sensitive enough during the installation, please re-adjust the screws in the 3rd step.