Power off the printer, take off the proofboard first.
2. Take off the Electronic heater platform assembly: unclip side tabs. Caution don't lose springs underneath. You will have to raise the platform fully before next step. Check that heatboard or cable doesn't get fouled.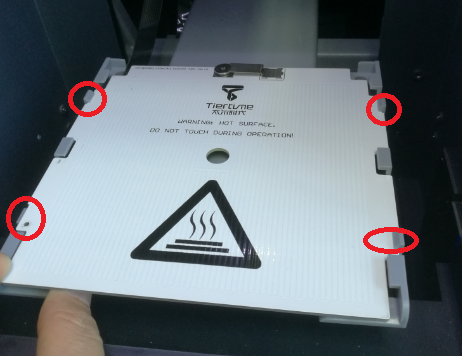 3. Screw off 4pcs screws then take off the cover plate. Screwdriver: Philips #2 narrow shaft, short handle esp for rear. Brace cover to counter upward force when screwing/uncscrewing.

FRONT REAR
4. Check condition of belt & drive sprocket (see below). Remove any debris. Activate fwd/back motion of platform. Repair/replace as necessary.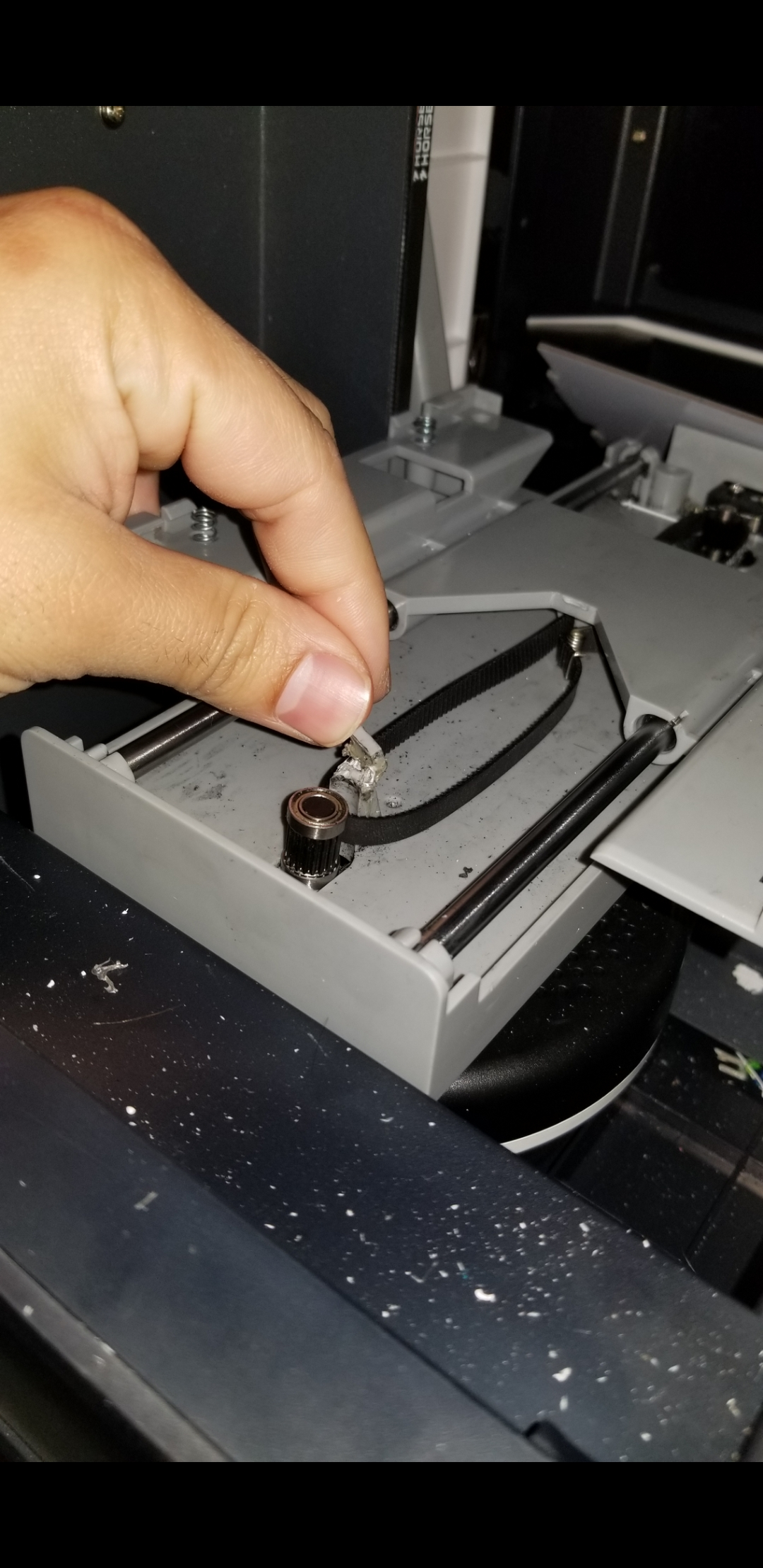 5. Reverse above steps to replace cover.
6. Initialise printer & recalibrate platform.