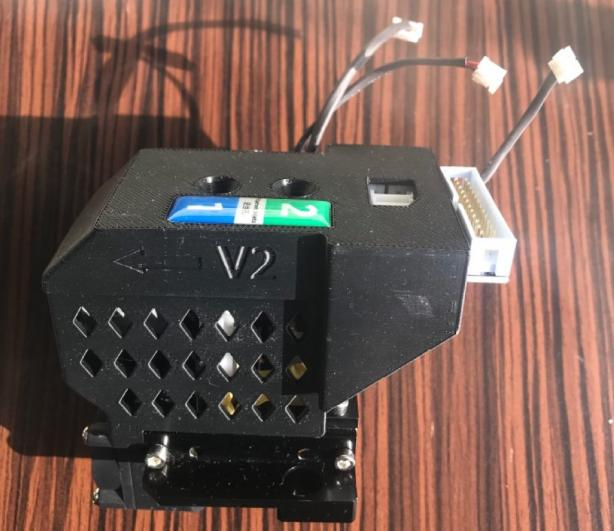 1.Remove the extruder cover in the direction of the arrow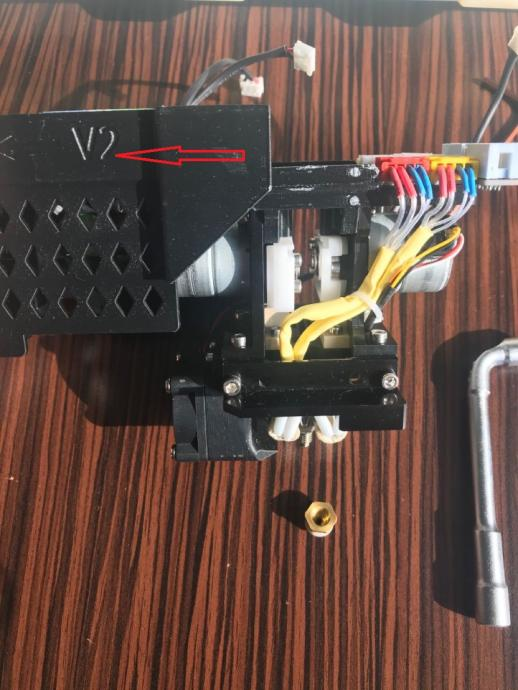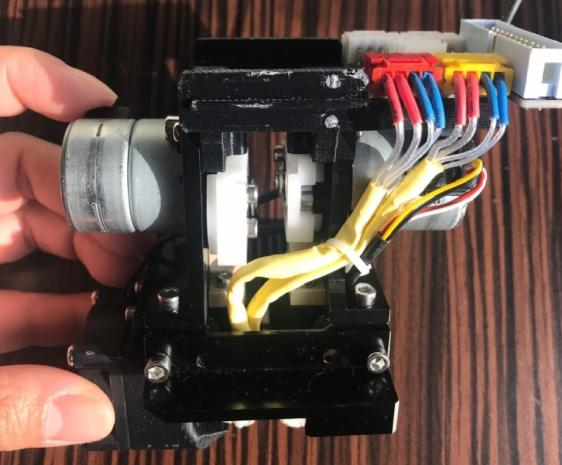 2.Use a hex wrench to remove the screws that fasten fan, heat sink.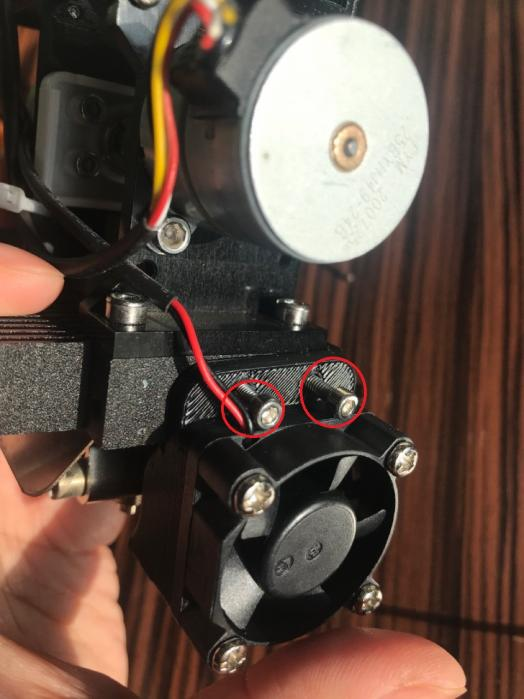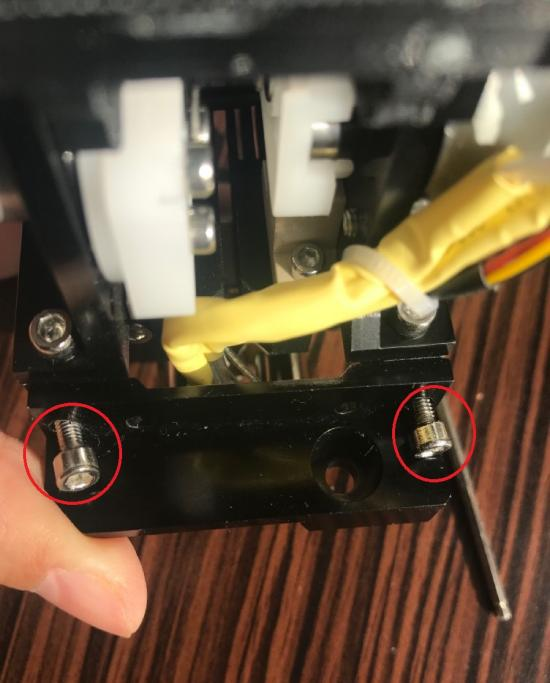 3.Remove the two screws that fasten the gasket.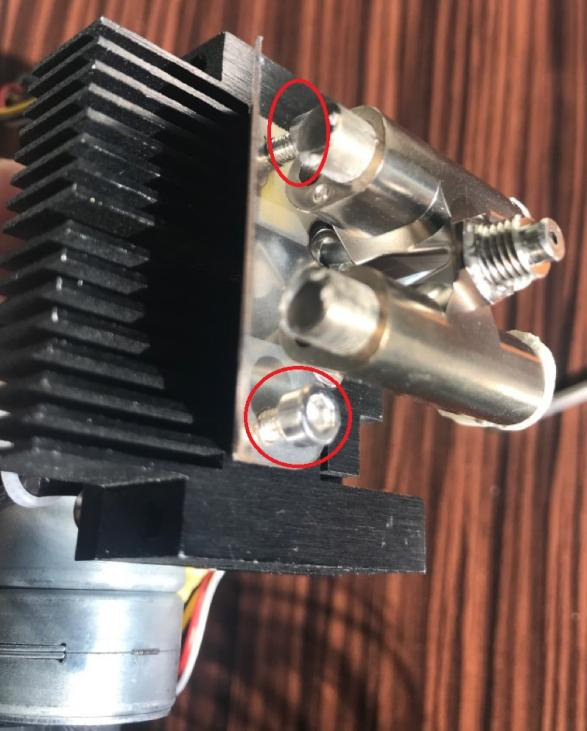 4.Use pliers to cut off the strips, unplug those two connectors.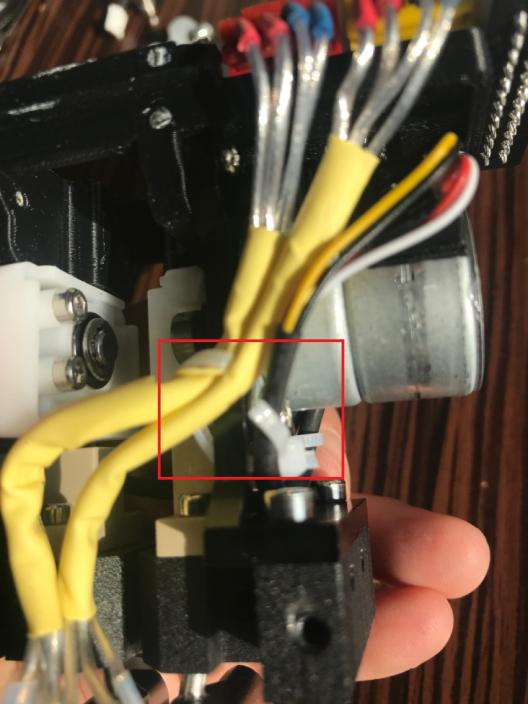 5.Take off the nozzle heaters.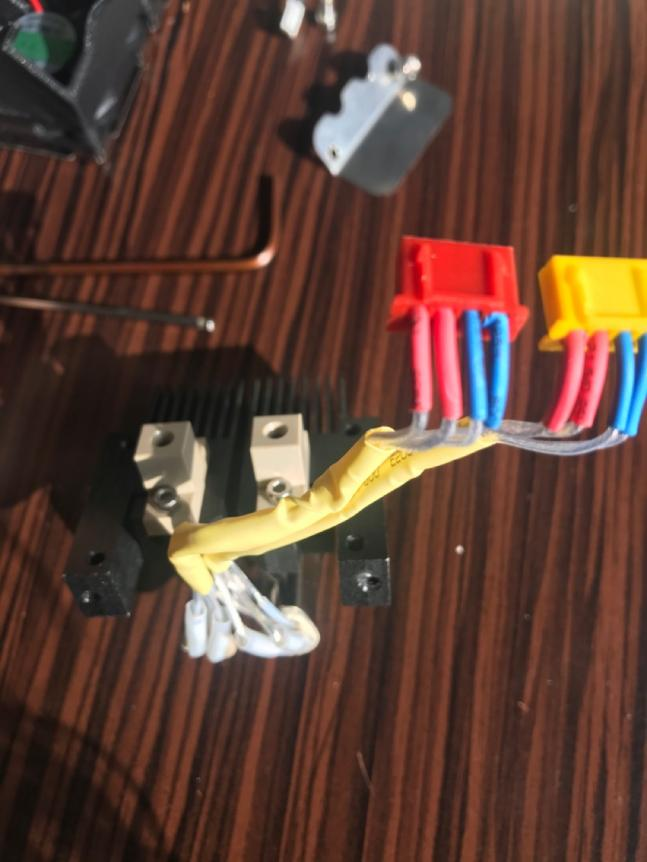 6.Remove those four screws then replace the nozzle heater.