Since we have a few reports about mechanically unleveled Y-axis. While investigating the cause of the problem, here we put together a short tutorial for your to fix it.
The leveling of the Y axis is determined by the Y-axis bracket, which is a sheet metal part that connecting the Y-axis to the Z-axis. Therefore leveling Y-axis is essentially leveling the Y-axis bracket.
Arnold, a Cetus MK3 user also share his method here:
http://roadtonirvana.net/diy/Cetus3D-leveling.htm
Step 1. Uninstall the Extruder.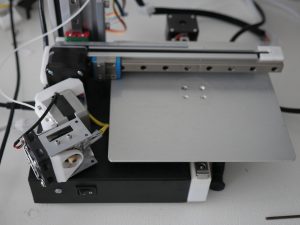 Step 2. Loosen the 3 screws that on the back of the the Y-axis.
Please note that you do not need to remove the screws, just loosen them is ok.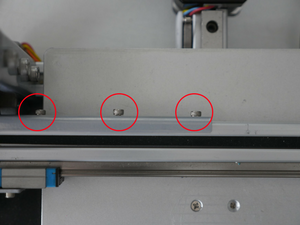 Step 3. Slide the Y-axis to the right and remove it from the bracket.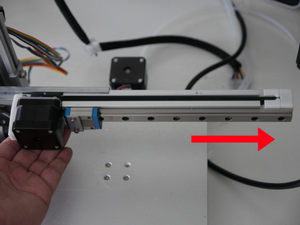 Step 4. Use the extrusion rod provided (Spool holder rods) as a guide to align the Y-axis to the build plate.
You need to loosen the 3 screws holding the bracket, then make sure the bracket, the rods and the build plate are all in parallel. Then re-tighten the screws on the bracket and put everything back as before.

Step 5. Reset the 9 point calibration values to zero after mechanically leveling the Y-axis.
You can redo the 9 point calibration to evaluate the leveling result and make test print by printing 9 small cubes on the plate to validate the leveling.