It is not necssary to remove the extruder cover if order to remove the nozzle. However if you want to, you can do so by removing the two philip screws (circled).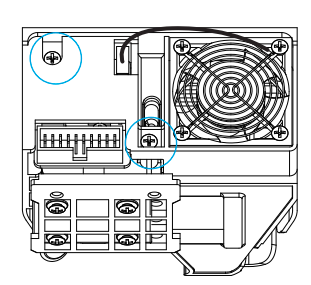 Unplug the fan socket and pull out the extruder cover toward you. Unplug the red and black cable to remove the cover freely.
Heat up the nozzle to printing temperature by using the withdraw func maintenanceintenace interface. When temperature is reached, the printer will buzz. Nozzle can be removed by using the nozzle wrench provided.