Withdraw the filament, power off the printer and remove the nozzle wire cover
Pull out CFC extruder cable
After removing the fixing screw at the lower left, the extrudercan be removed.

Unplug extruder's fan cable, then remove the extruder cover in the direction of the arrow

Unplug nozzle heater's connector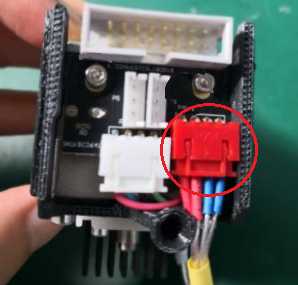 6. Then use a hex wrench to remove the two screws that fasten the nozzle heater, thus disassembling the heating element.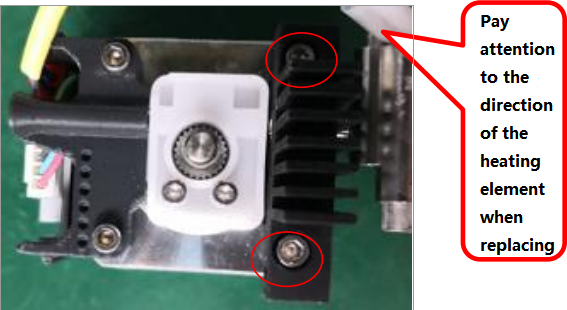 Note: The PLA nozzle is removed in the same way as the ABS nozzle, except that the heating element has one end cap and no grooved clamp is installed.