Quality
User could define a subset of customized layer settings and save here. Press the "+" button will able to copy and existing subset and modify it.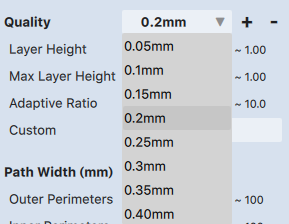 Layer Thickness
Layer thickness of print, the bigger the thickness the faster the print speed and lower the print quality.
Max. Layer Thickness (mm)
Adaptive layers is to automatically adjust layer thickness base on the overhang angle. Set the largest layer thickness for adaptive layers.
Adaptive Ratio
The bigger the adaptive ratio, the more discrete shift from thin to thick layers through overhangs. Overall the algorithm will more inclined to use thicker layers when the ratio increases.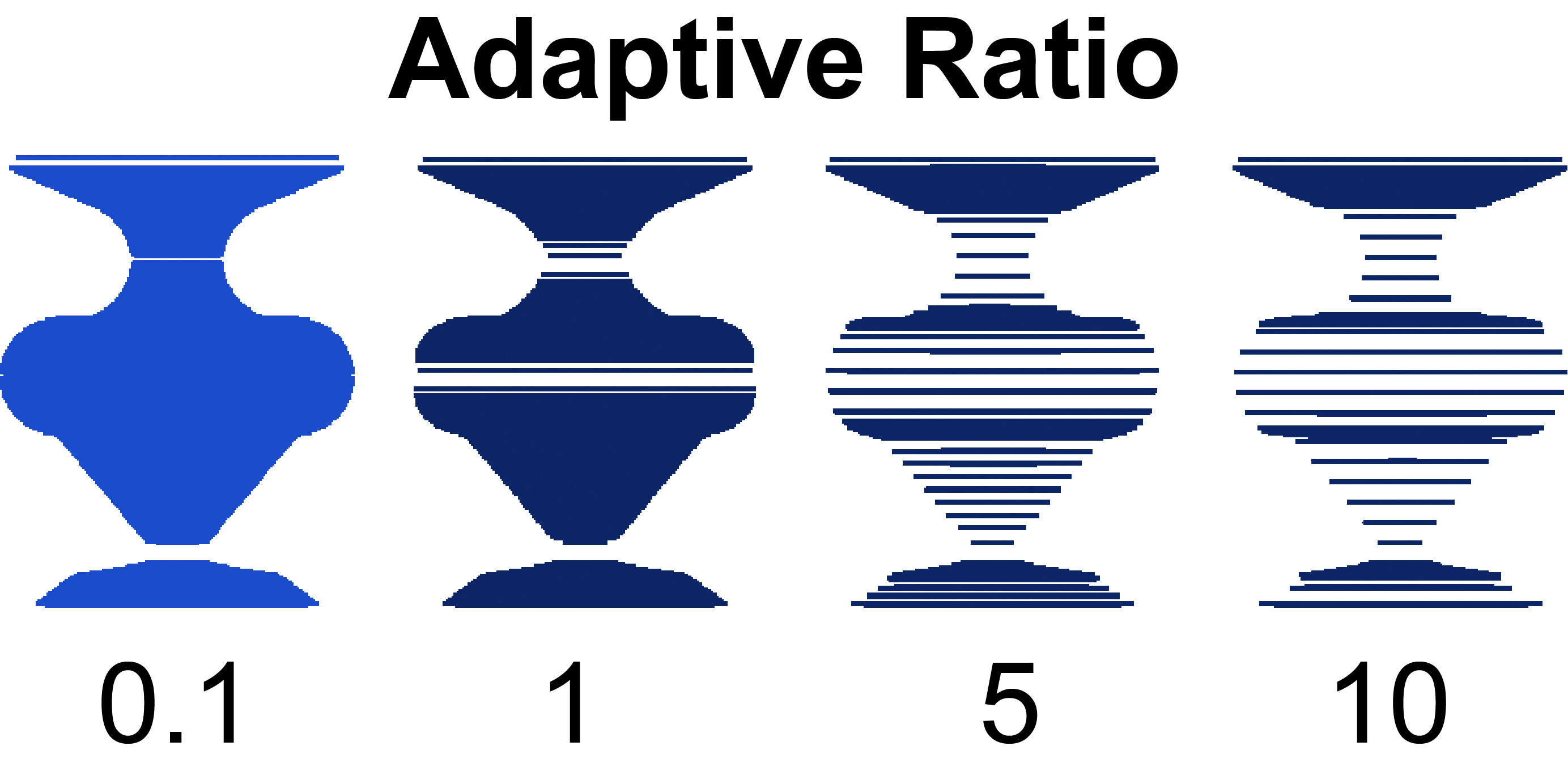 Layer thick = Max (normal thick, min( thick, normal thick*tan(angle) ))*ratio
Custom
Custom layer thickness. Allow user to define specific layer thickness for a height range:
Syntax: [start height, end height]layer thickness
Eg. [0,10]1.0[25,35]1.0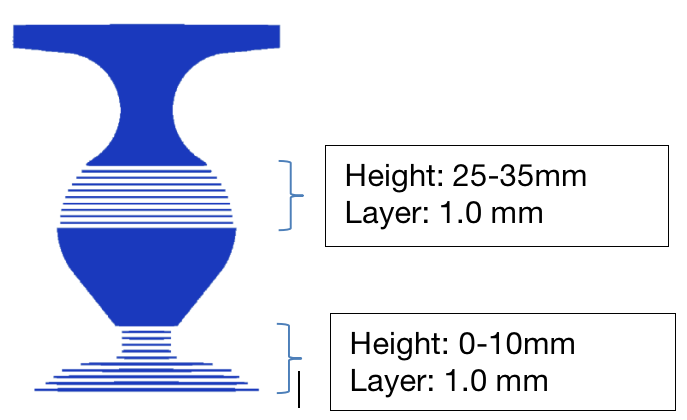 - For regions that are not defined by custom layer thickness, default layer thickness setting will be used.
- Custom layer thickness will override the adaptive layer function.