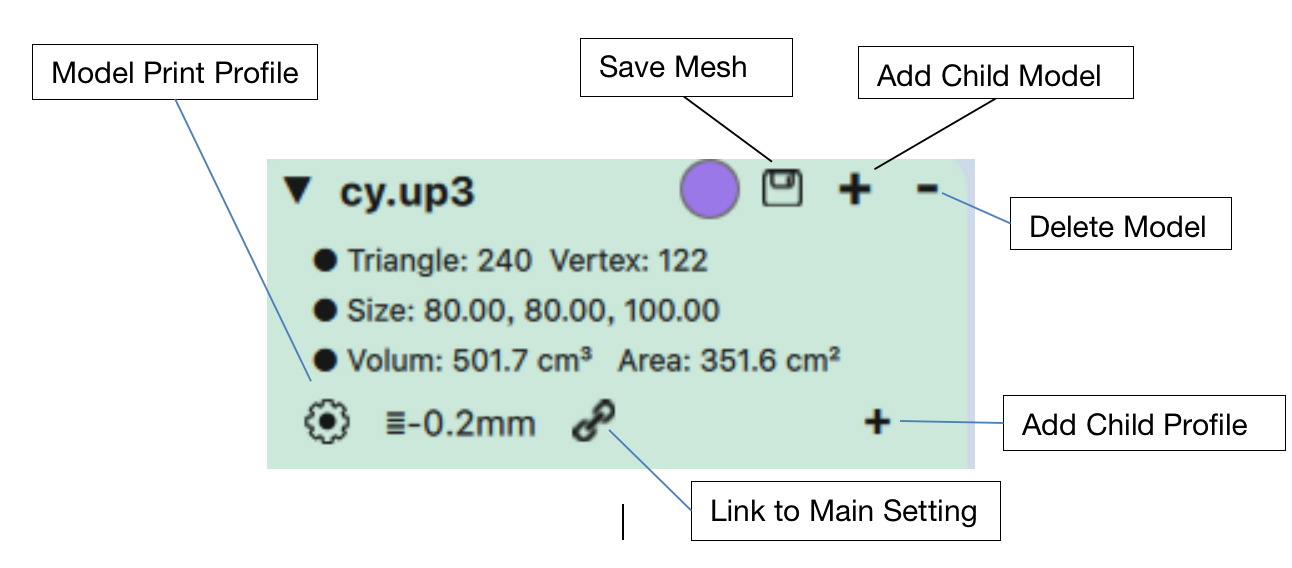 Save Mesh:Save the model to .UP3 format
Delete Model: Delete the model from the part list
Add Child Model: Add a child model, please refer to "Part Optimization"
Model Print Profile: Click to edit the print profile for the model, settings changed only apply to this model and will not be affecting other models on the list.
Add Child Profile: Set height range and specify the print profile for the section, please refer to "Part Optimization".
Link to Main Setting: Chain icon means, main setting will affect the value of the print profile of this model. Broken chain means
Part Optimization
1. Optimize along Z axis
User could add child print profile to customize settings just for a particular height range.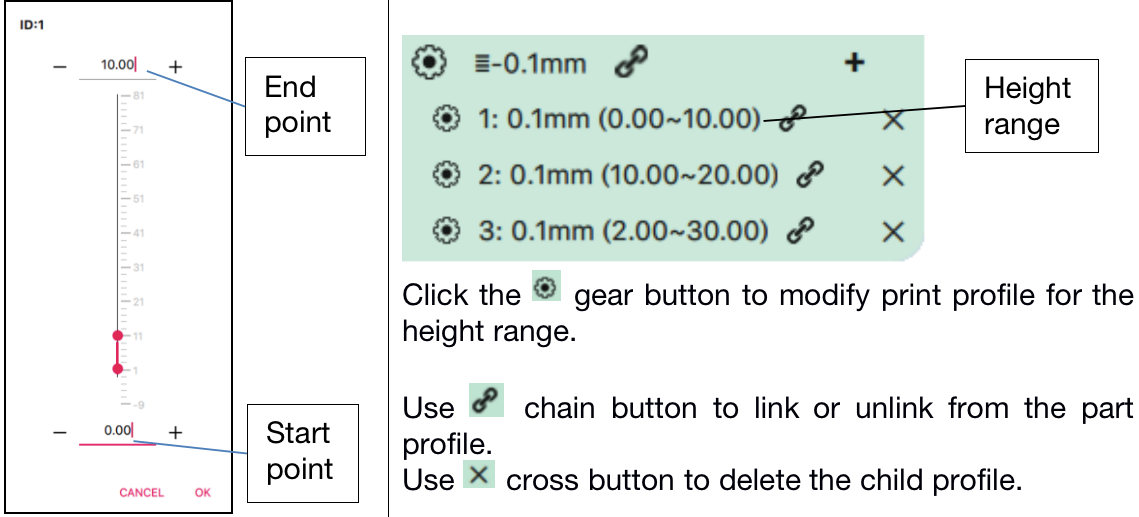 Setting child profile is same setting of main profile. However some settings are not available in child profiles. Child profile allow user to adjust print speed, temperature, extrusion scale, infill density, and etc for a particular vertical section of the part.
2. Optimize on X-Y plane
Use child model could allow user to optimize the part on another dimension.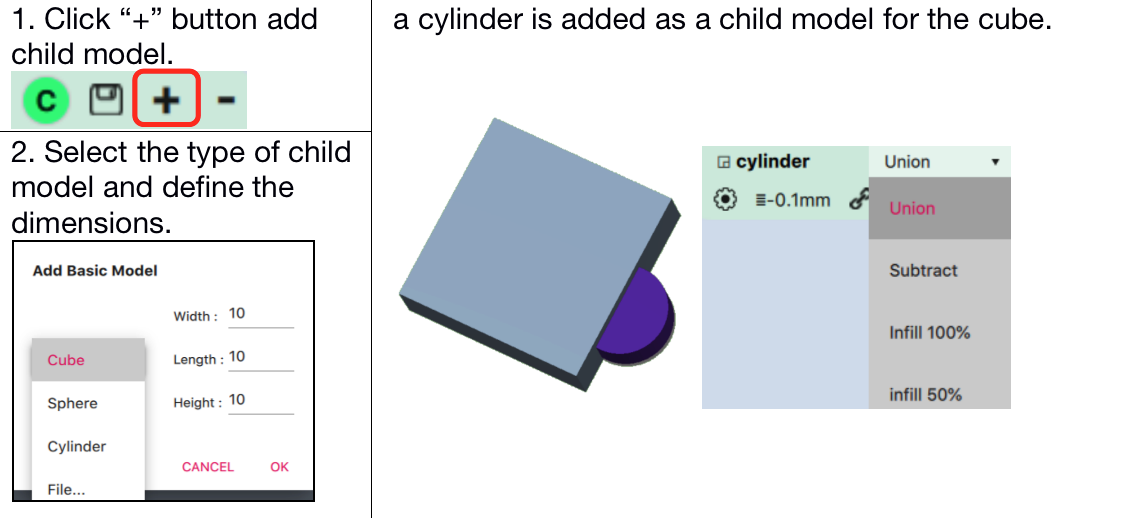 For the child model, user could define the property as union, subtract or select a infill density.
| | | |
| --- | --- | --- |
| Union: fuse child model into the main model. | Subtract: child model is subtracted from the main model. | Infill: modify the infill percentage of at the overlapped region. |
| | | |
***Support and Raft generation do not apply to child models.****