1. Open "Wand"
2. Connect Printer
3. Click "Leveling Calibrate" button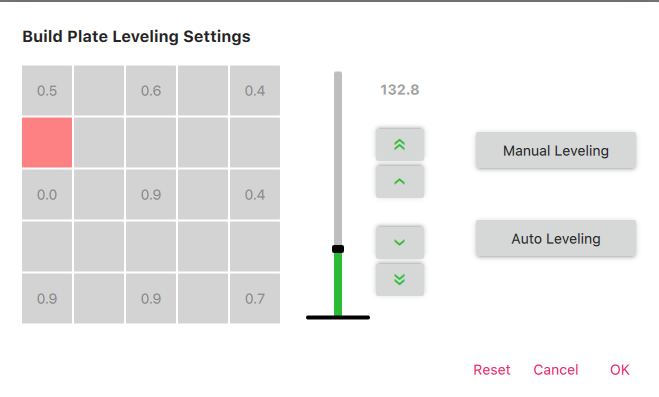 4. Click Manual Leveling. The software will guide user to measure nozzle heights at 9 different points.

In order to get a suitable height value, user need to move the platform/extruder to a position that the nozzle is almost touching the platform. There are several ways to do it:
Then use a piece of paper, move the paper when the nozzle is close to platform, move the nozzle to a position that the paper can be moved but with a little resistance, from the nozzle.
nozzle height detector, when nozzle is at a suitable height the it will touching the detector and trigger buzz sound from the detector.
when finished, the program will calculate the compensation value of each automatically.
User may refer to this article as well: 4.1 Matrix Leveling (manual and automatic)