When a new custom material is defined in UP Studio 3, user may get error "material mismatch" when try to slice with the custom material setting. This is because the current printer's material ID is different to the material ID in .tsk file that was sending.
One way to solve the problem is to import the materials from tsk file to printer.
1. Connect printer with Wand and go to Extruder=>Material=>Edit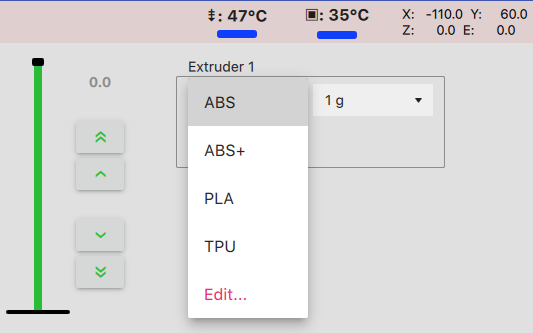 2. At the import interface, click "Import From Tasks". Use the arrow keys to copy material from task to printer. Use "X" button to delete material from printer.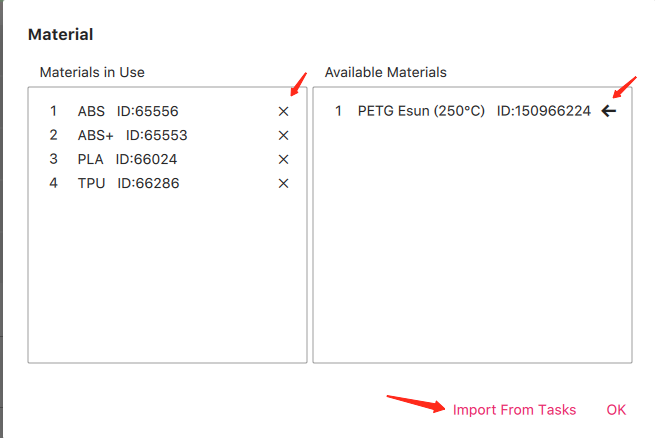 3. When new material is imported, choose the printer material as the custom material and send to task to print.