Software: UP Studio 3
Intro
Sometimes user may encounter 3D designs that are non-solid models. These models typically have exposed internal surface, as the designer may deliberately remove certain surface so that he/she could use a internal space/surface to represent a thin wall structure. These kind of models are usually designed using surface modelling instead of solid modeling methods.
Non-Solid Model
Following is an example. The trophy has its top surface deleted so that the internal (red) space form the cup structure. Also the spiral pillars has intersecting surfaces going through the cup wall into the internal space.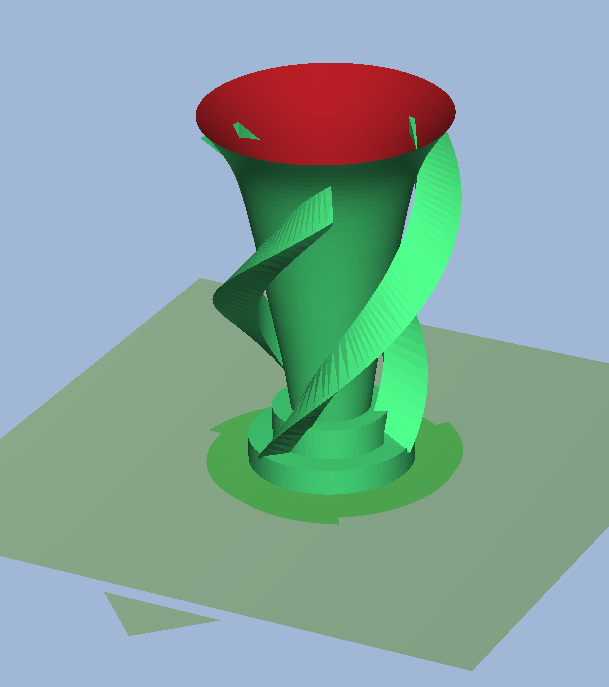 Options to Avoid
Following setting should not be used in printing this model.
1. Thin Wall. This option is used for retaining the paths that will usually be ignored due to features being too small/thin, but the path may be displaced. If chose thin wall, the intersecting surfaces will cause the tool-paths to overlap so that the nozzle will scratch the print and may knock down the print or cause layer shifting.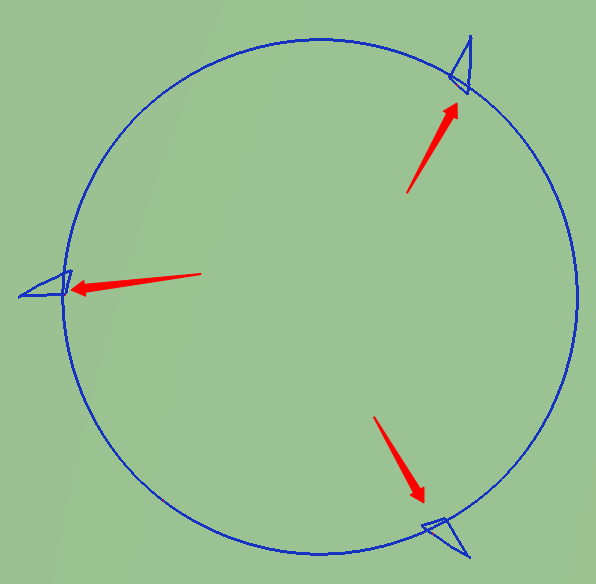 2. Fill Mode should not use "Fill" for the cup structure, instead user should choose "Vase/Surface".
As the red color surface represent internal surface/space, the internal space will be filled with infill under "Fill" option.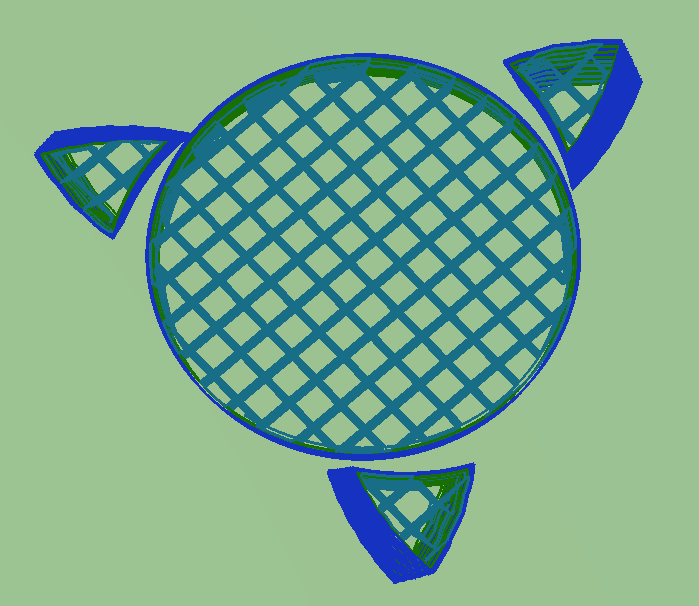 User should also note that printing in Vase mode for the whole model will result in no infill and top bottom surface. The base of the trophy will not be printed properly.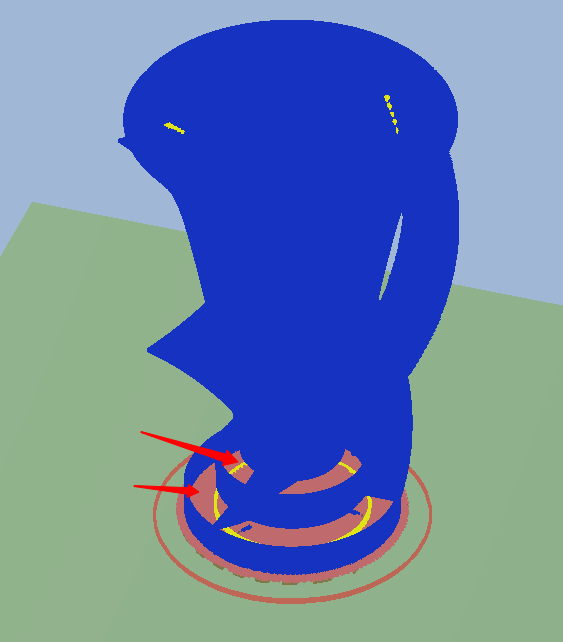 Sectional Strategy
To print this model, we should make use the model sub-setting feature of UP Studio 3. We can divide the model into 2 parts, the lower section and the upper section.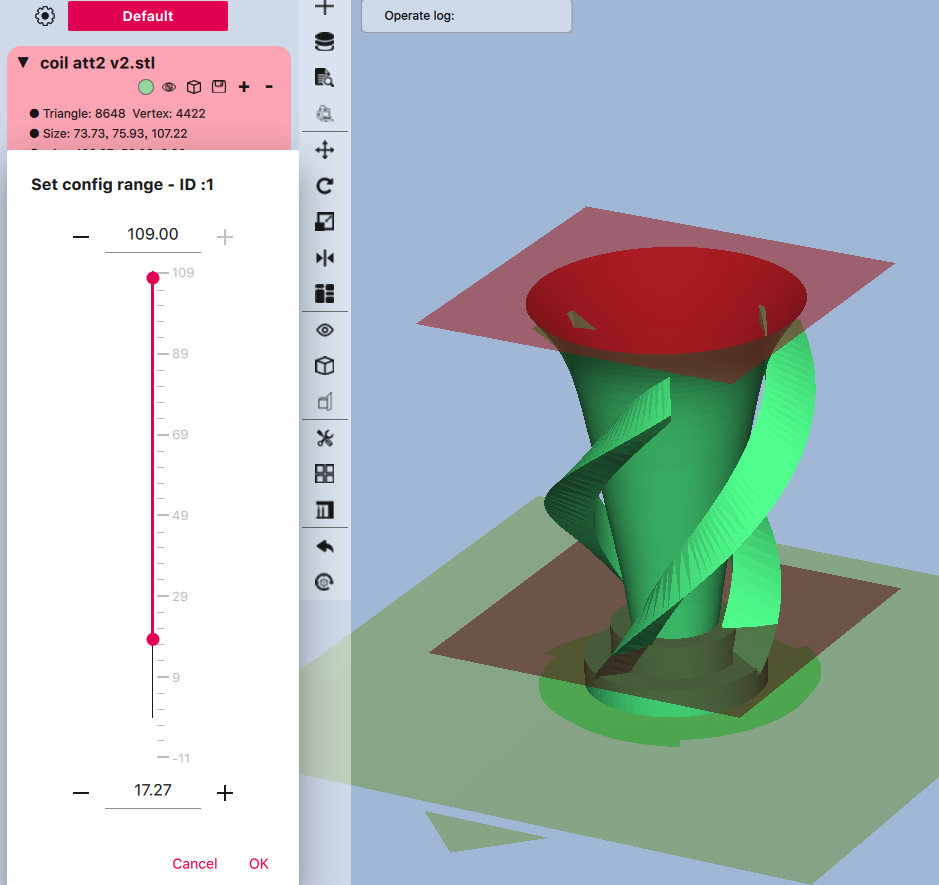 The lower section include the base of the trophy while the upper section cover the "cup" region just above the base.
We can use the main setting for the lower section and modify the upper section settings to optimize the print.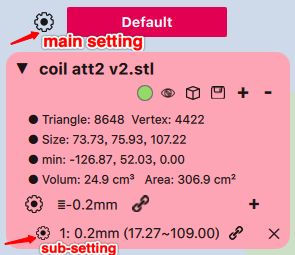 Lower section:
Fill mode: Fill
Infill: 15%
Upper section:
Fill mode: Vase/Surface
Thin Wall: Off
In the toolpath preview, we can see the path are mostly expected but has some artifacts at the surface intersecting region. This is due the intersection of polygon that cause the slicer to generate some unwanted paths.
We can add Fuse Gap: 1mm to the upper section to remove the artifacts.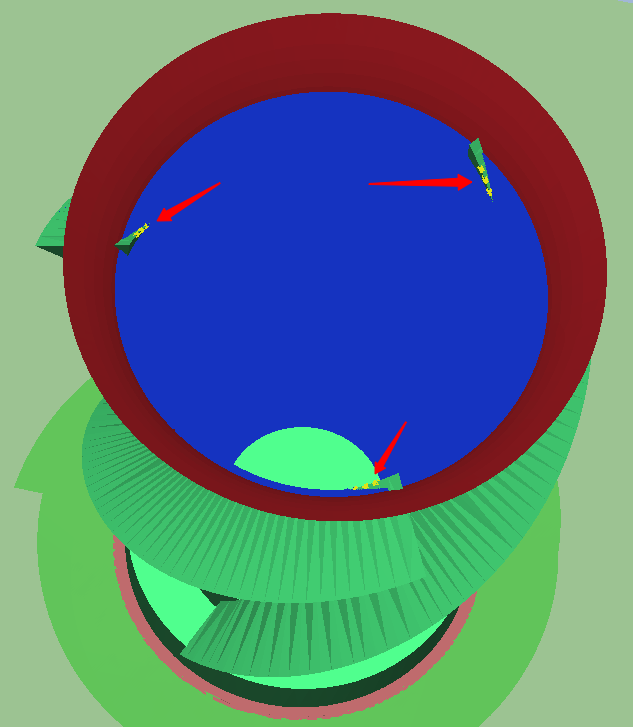 The resulting print is a single walled trophy cup with a base will 15% infill. The spiral pillars and cup intersecting part are fused together.