Tool-path Preview
After clicking the slice button

, the current view of model will switch to display the toolpaths/layers of the print job.
Adjust the scroll bar below to select the range of layers that will be visible.

Full View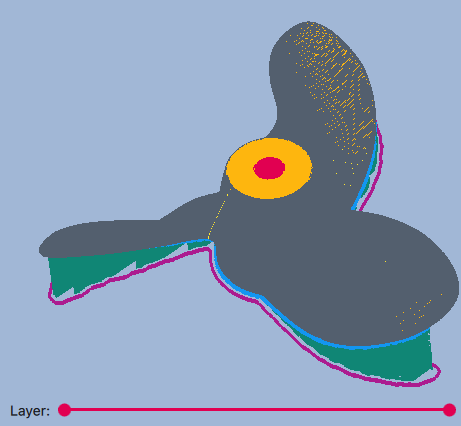 Sectional View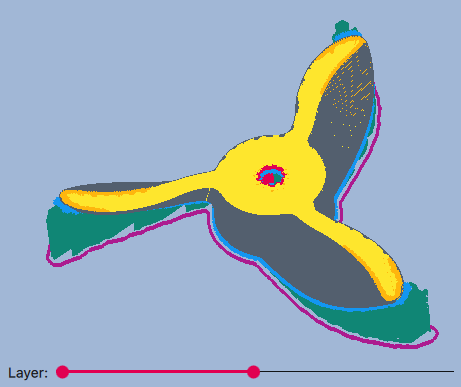 Single Layer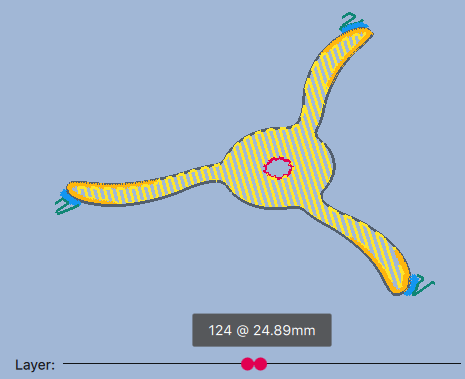 Preview Modes
3D - Volumetric rendering of the paths. If the computer does not have an independent display card, the 3D mode may cause software to become very laggy.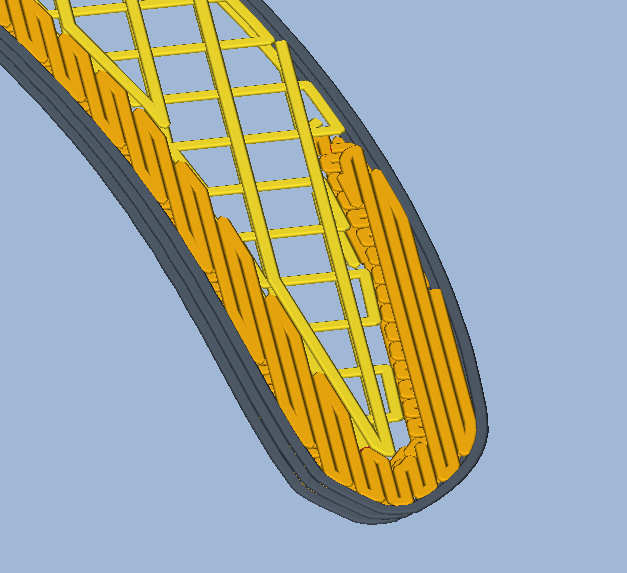 Contour - Display tool-path in 2D, the path and its width are defined by lines.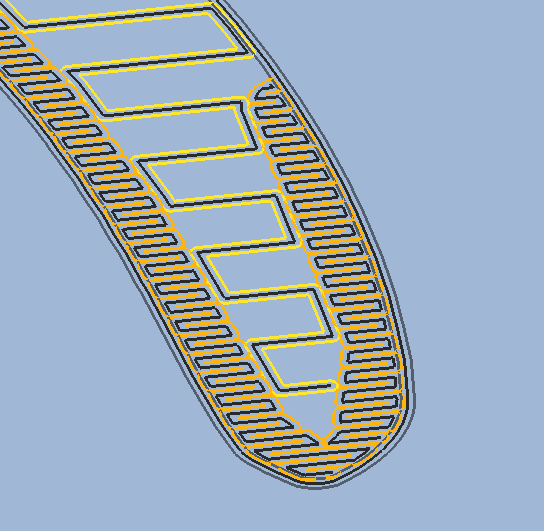 Lines - Only display the tool-path as a line. This mode consume the least computational power, so if 3D mode is laggy, switch to this mode to have a smooth preview.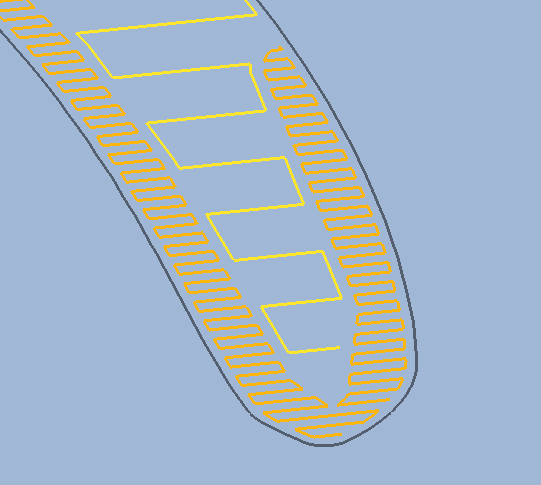 Color Scheme
The preview mode allow marking different properties of path in different colors.
Line Type: Mark entities into different colors
Extruder: Mark tool-path by their corresponding extruders
Speed: Mark tool-path with colors representing different speed
Temperature: Mark tool-path with color representing temperature
User can click on the names of title to define custom colors, a color swatch will pop up for color selection.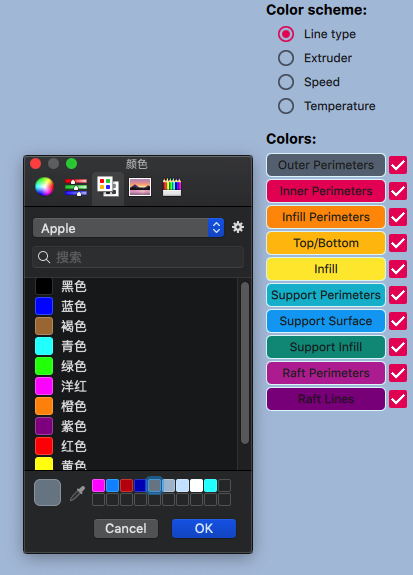 Preview of Seams
It is recommended to set color of infill/infill perimeter and perimeter into contrasting colors.
So that it will be easy to spot the seams on the layers.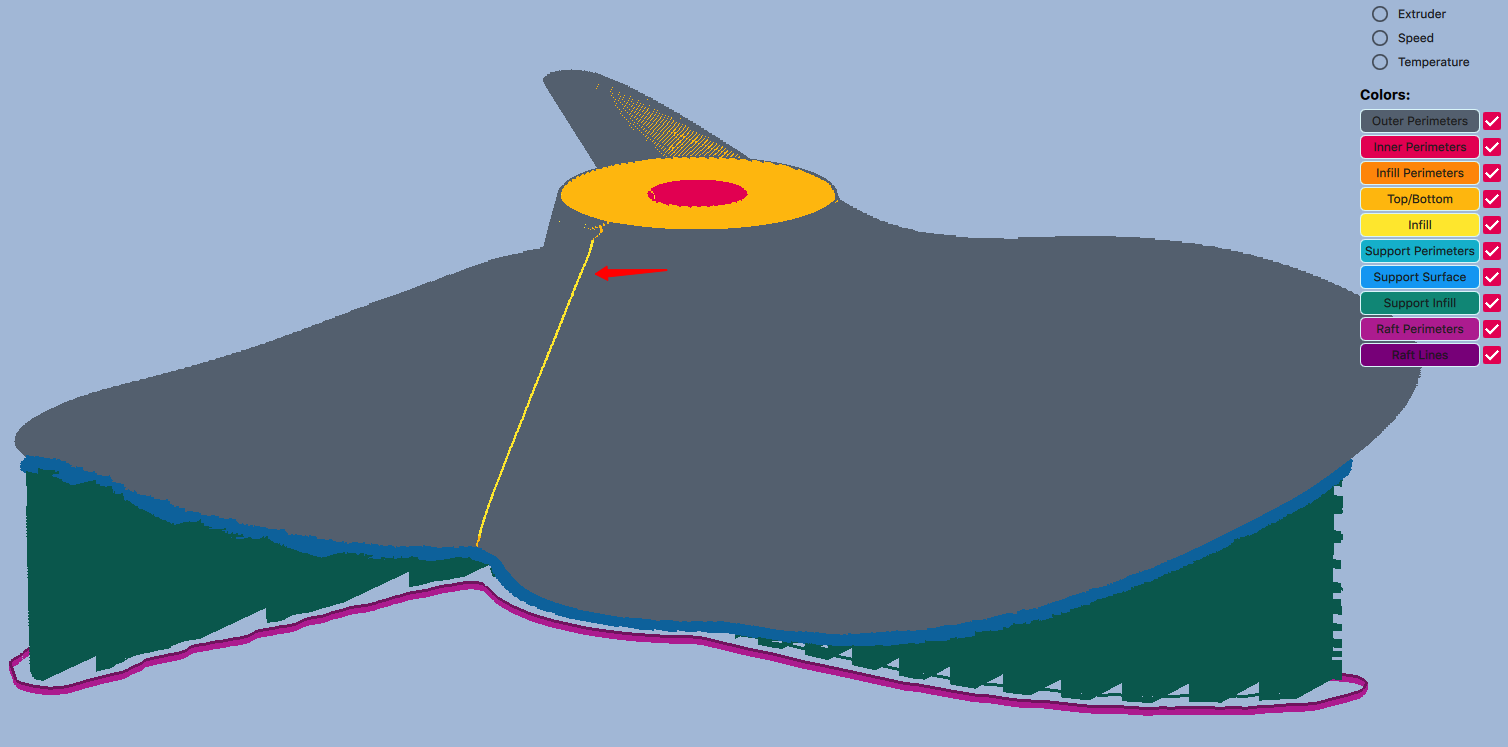 Switch between model view and tool-path view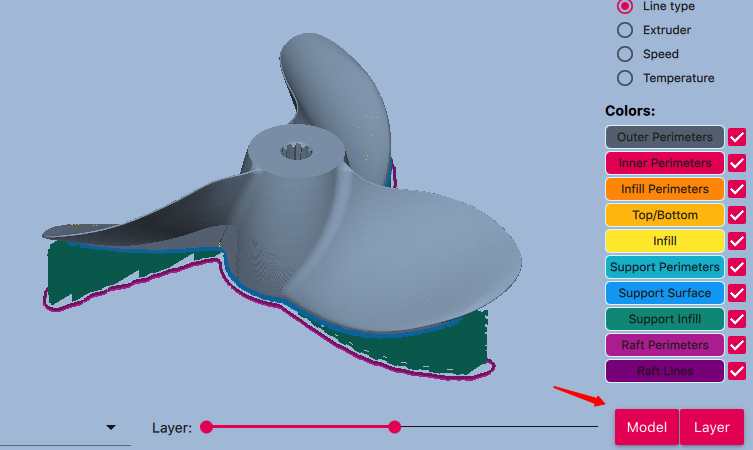 User could click the "Model" or "Layer" buttons to switch between views showing model or the slice or even let both of views overlap each other.